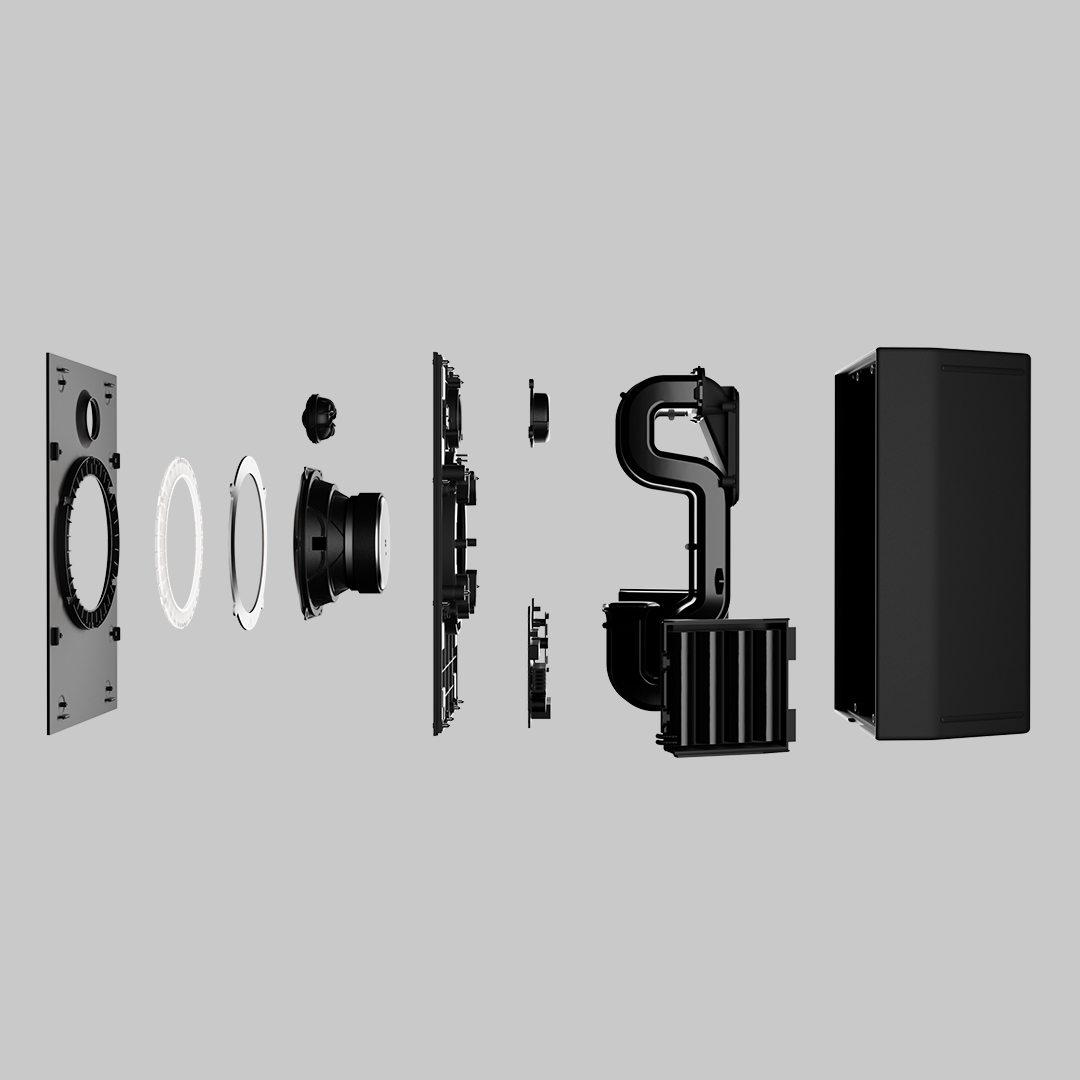 AIAIAI has been dedicated to responsible design since the launch of our first headphones in 2010. We've come a long way in this mission, and we're just getting started.
With each product we try to further push the boundaries of what's possible, in order to reduce our carbon footprint, minimise waste, and contribute to a healthier planet. 
The UNIT-4 Wireless+ studio monitors are our biggest achievement yet. When developing UNIT-4 we considered sustainability from every angle, and from the start of the speaker's life cycle to its end. Featuring 100% recycled plastic, easy user disassembly for repair and upgrades, and a timeless, future-proof design, we think the UNIT-4 is a new benchmark in sustainable pro audio. In this article, we'll take a deep dive into how we did it. 
Design for disassembly
Raw materials used in electronics are becoming increasingly scarce, and waste from obsolete electronics is an ever-growing issue. We design our products to increase their lifetime and minimize needless waste. That's why we take a Design for Disassembly approach, making sure that our products can be easily taken apart by the user for repairs, upgrades and recycling. 
Many electronic products are assembled using glue, which saves effort in the design process but makes them difficult to repair or recycle. UNIT-4 is designed to be glue-free. This means the speaker can be taken apart using just two screwdrivers (and instructions from our website). Loudspeakers pose a particular challenge here, as it's crucial that the air inside them is well-sealed. Typically, complex details such as cable routing are solved by simply gluing components together. Avoiding this easy fix meant devising new techniques, such as closing small gaps with specially designed seals. 
Even in top-quality products, components eventually wear out. Design for Disassembly means that the user can replace parts and extend UNIT-4's lifespan. We've made sure that the components most likely to need replacement, like the batteries and speaker drivers, can be easily accessed and swapped out. 
It's also possible that some parts of the speaker might need upgrading as technology develops. Bluetooth is constantly evolving, and our W+ Link technology will also keep pace with developments in wireless technology. We've contained the electronics for these components on a single module that could easily be replaced to accommodate new wireless standards. UNIT-4 is about as future-proof as a speaker can get.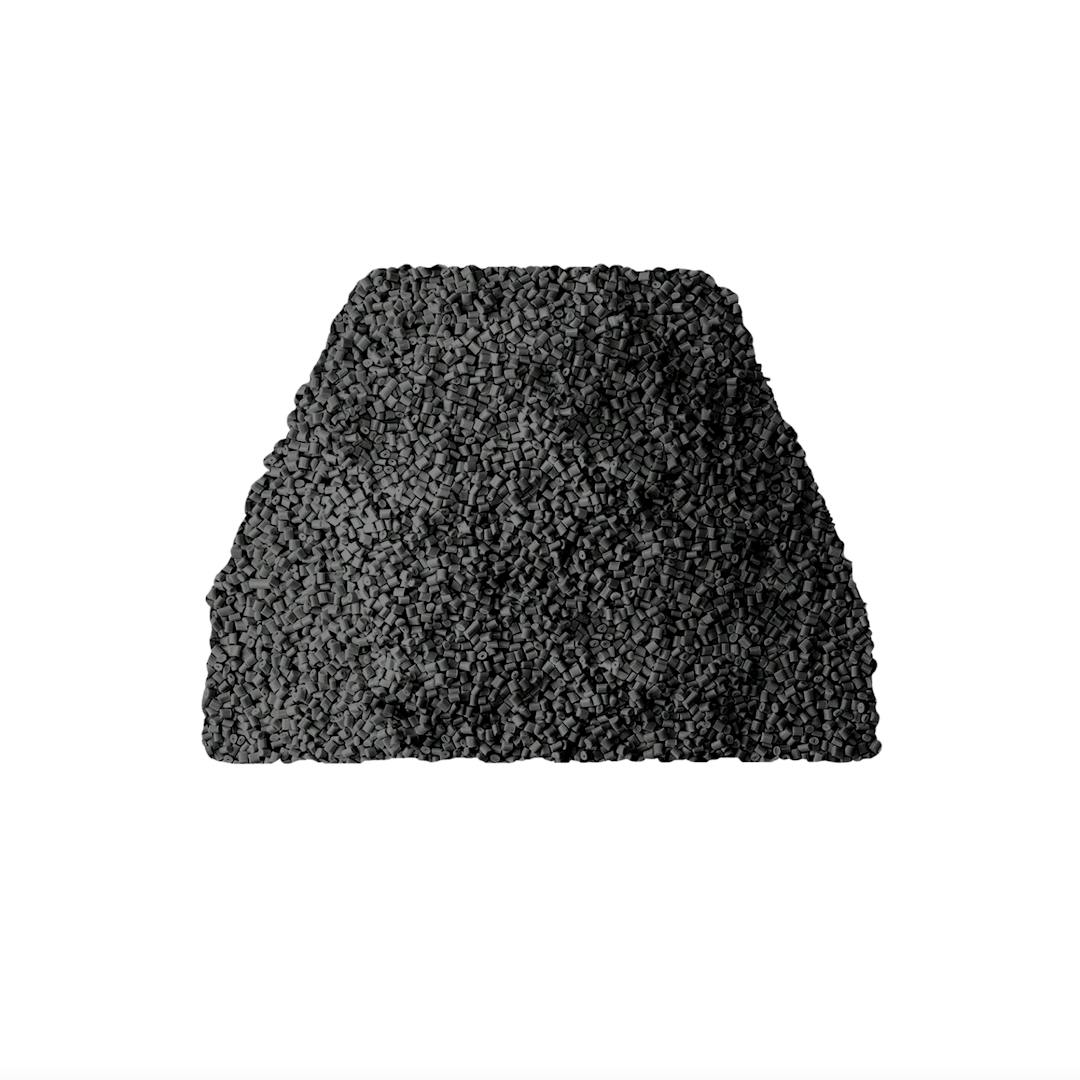 Responsible materials
We've long sought out responsible materials for our products, for example by using alternatives to animal leather in our headphone ear cushions. We have been steadily increasing our use of recycled plastics, and UNIT-4 is our first product in which the main plastic components are made from 100% post-consumer recycled plastic. This is sourced from used products such as old light fittings, plastic bottles and toys.
By using recycled plastics, we reduce our demand for new raw materials, lessening extraction from the environment and lowering energy usage. We're also not adding to the growing mass of new plastic being created, and we prevent used plastics from other industries from being wasted.  
Timeless design
The most effective way to reduce environmental impact is to create objects that will be useful for years to come. That's why we always consider longevity when devising our products, and UNIT-4 is no different. 
The basic loudspeaker design has existed since the 1960s, and we think there will always be a need for a high quality, professional grade studio monitor like UNIT-4. To this classic framework we added innovative features that improve portability and flexibility, including low-latency wireless audio, battery power, and a lightweight design. These features reflect how creators work with music today and how we expect their creative processes to develop in the future, making UNIT-4 a perfect match for 21st century creativity. 
We also considered longevity when defining the look of UNIT-4. Our products are rooted in Scandinavian design, and their minimalist feel means they won't look dated as tastes change.
Recyclability
Finally, even the most thoughtfully designed products may eventually become obsolete. We want to make sure that used components are kept in the production loop rather than thrown into landfill or left to pollute the environment. In this way, we follow the principles of the circular economy: the idea that products should be created and recycled in a closed loop, with the minimum of waste. 
The ease of disassembling UNIT-4 means that each component can be separated and recycled back into new products. In particular, the post-consumer plastics we've used can be recycled several times without a major loss in quality. We also put great effort into avoiding unnecessary single-use packaging when delivering UNIT-4. The boxes are made from recycled paper, and the protective packaging is made from a recyclable compressed paper foam. There are no single-use plastics in the box. 
Find out more about UNIT-4 Wireless+ here.