With responsible design we minimize the risk of our products becoming obsolete. With carefully selected materials we reduce our environmental impact.
We continue to improve, and this is our journey and how we design for disassembly.
The approach
The need for a systematic approach to design thinking has never been more relevant. An approach which takes insights from natural systems where waste is never a stage in a products' life cycle.This helps to minimize the risk of our products becoming obsolete by giving the user the ability to change parts like speaker units, headbands and earpads, instead of the entire product, in case of defects or desired new features. In order for manufacturers to repair and remanufacture products in the circular economy, and recover biological and technical materials, products will need to be designed from the outset for disassembly. With consideration paid to how components will separate, how the user will upgrade (if desirable and possible), and the possibility to adjust the design during the products' lifetime, a far better result is reached.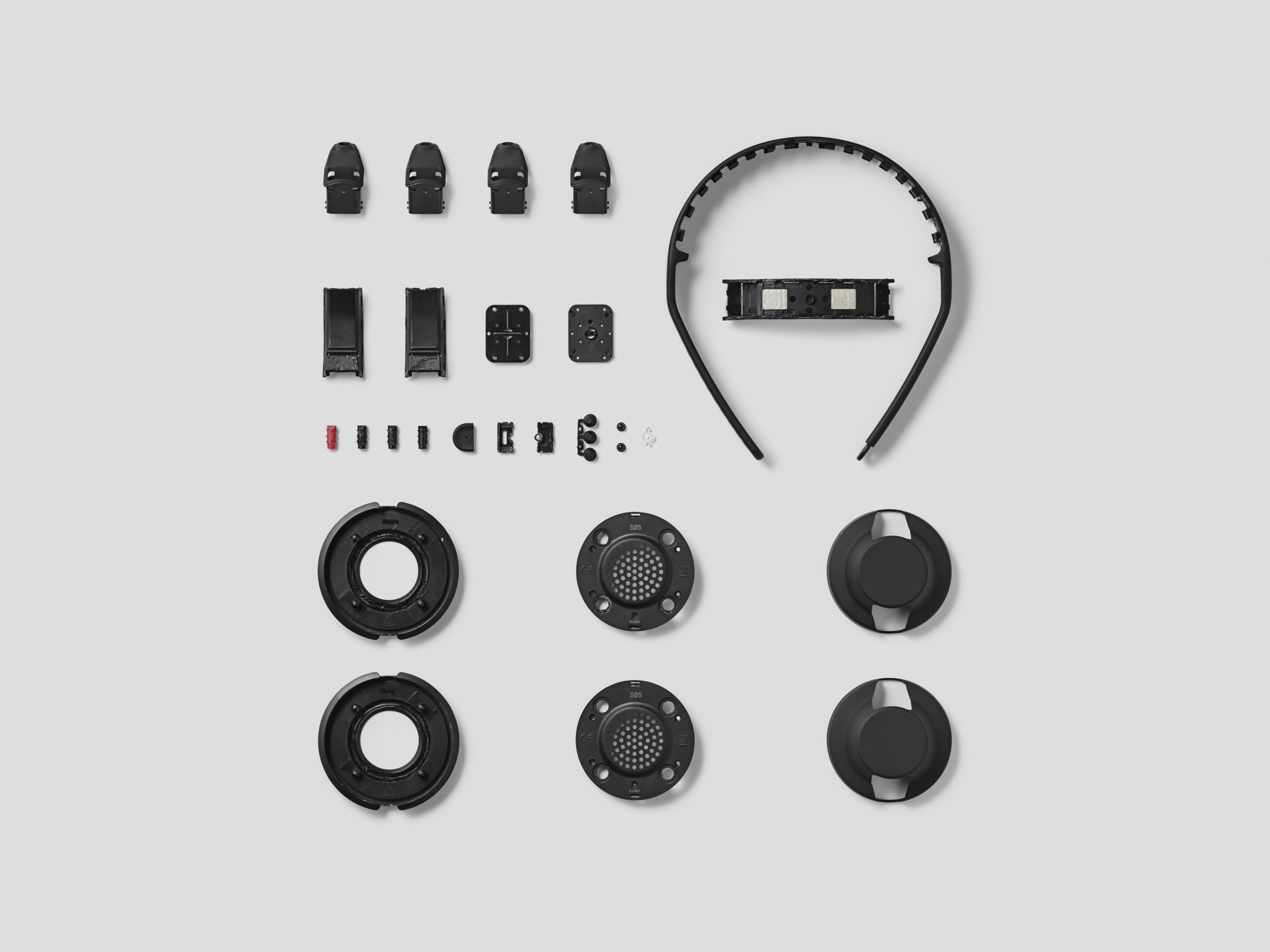 How we design for disassembly
At AIAIAI we are working on improving the repairability of our entire product line by incorporating DfD in our design and development processes. Thus ensuring that the end user can keep the product in the circular loop. In order to upgrade, repair, remanufacture and repurpose materials, it would make sense to design a product that allows you to get 'under the hood'. This incurs questions about how the product is assembled and how it may be disassembled. For example, which tools – if any – are required? Are standard fittings used across the device to enable simple disassembly? The AIAIAI TMA-2 speaker units only require a Phillips 00 screwdriver to disassemble and we plan to implement the same feature in the entire AIAIAI product line. To further enable our users in extending the life of AIAIAI products we are working on a series of repair guides. The first guide is for our TMA-2 speaker units and are live at our sustainability site now.