We teamed up with Ninja Tune to develop a custom TMA-2 Headphone made from recycled vinyl.
United by a shared focus on environmental responsibility, we teamed up with Ninja Tune in a joint commitment to doing things better. With a creative approach to sustainability and through experimentation, we continuously focus on reducing our impact on the planet.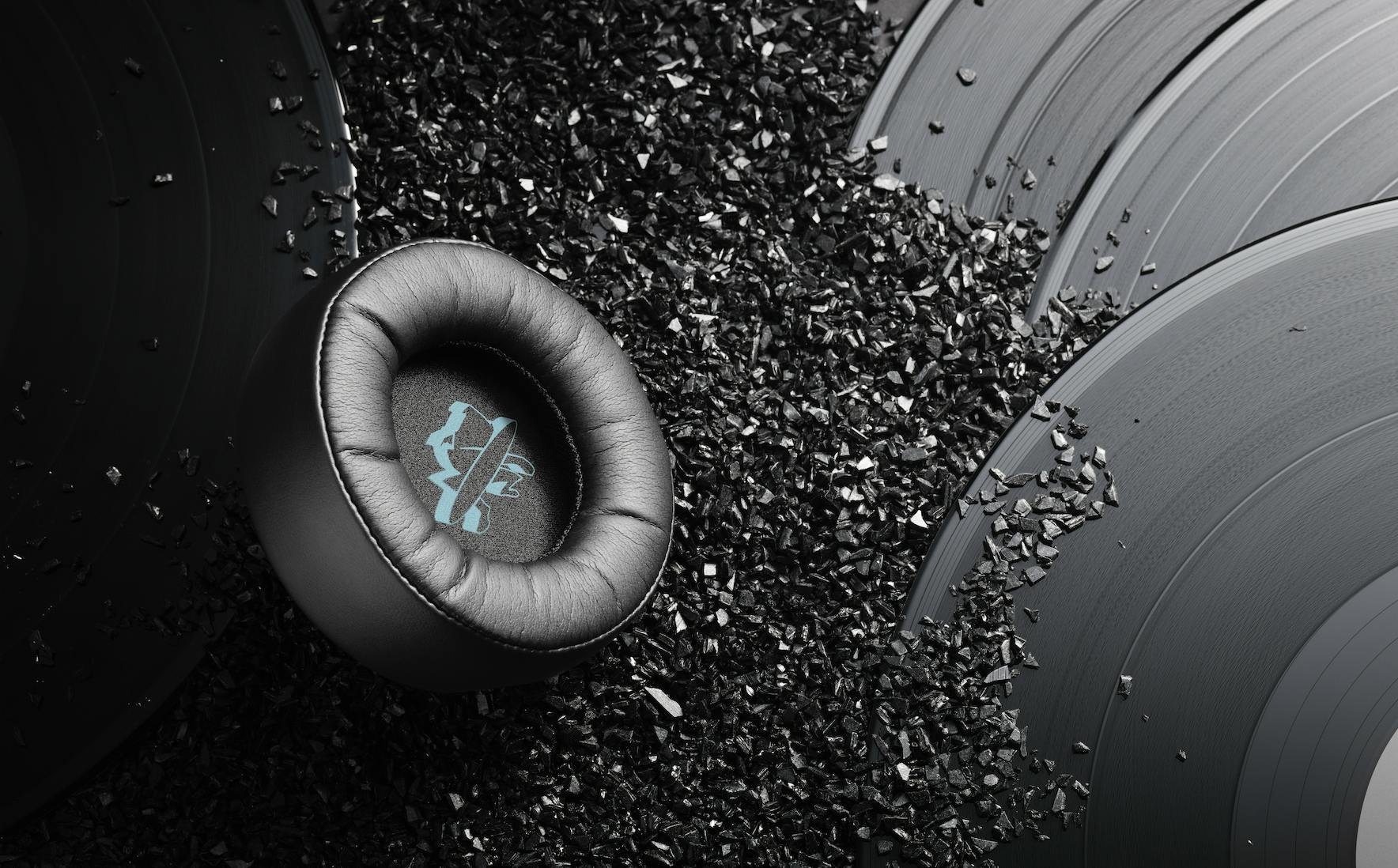 The TMA-2 is an award winning headphone trusted by artists all over the world. It's a modular headphone system enhanced and refined over the last 10 years. Modularity is the ability to upgrade and expand as technology or the user evolves extending the functional lifetime and ensuring less waste for the planet - designed to last.
Building on this modular approach and a desire to to do something meaningful together, the natural progression was to experiment with Ninja Tune's main ressource: Vinyl.
"For Ninja Tune as a label, we are keen to not only celebrate the past but also mark our intentions going forward both sonically and ethically. We are keenly aware of the need to explore more ecological and earth positive means of manufacturing. To continue to exist as an industry we need to place these topics at the forefront of discussions & decisions. This collaboration is not the final answer but more so an example of how working towards greener solutions can lead to innovative and exciting results. This project is an opportunity to continue to shine a light on an increasingly pressing global issue" - Ninja Tune's Senior Designer Joe Durnan
The TMA-2 Ninja Tune Edition headphones are available from selected retailers and online for €250/$250.