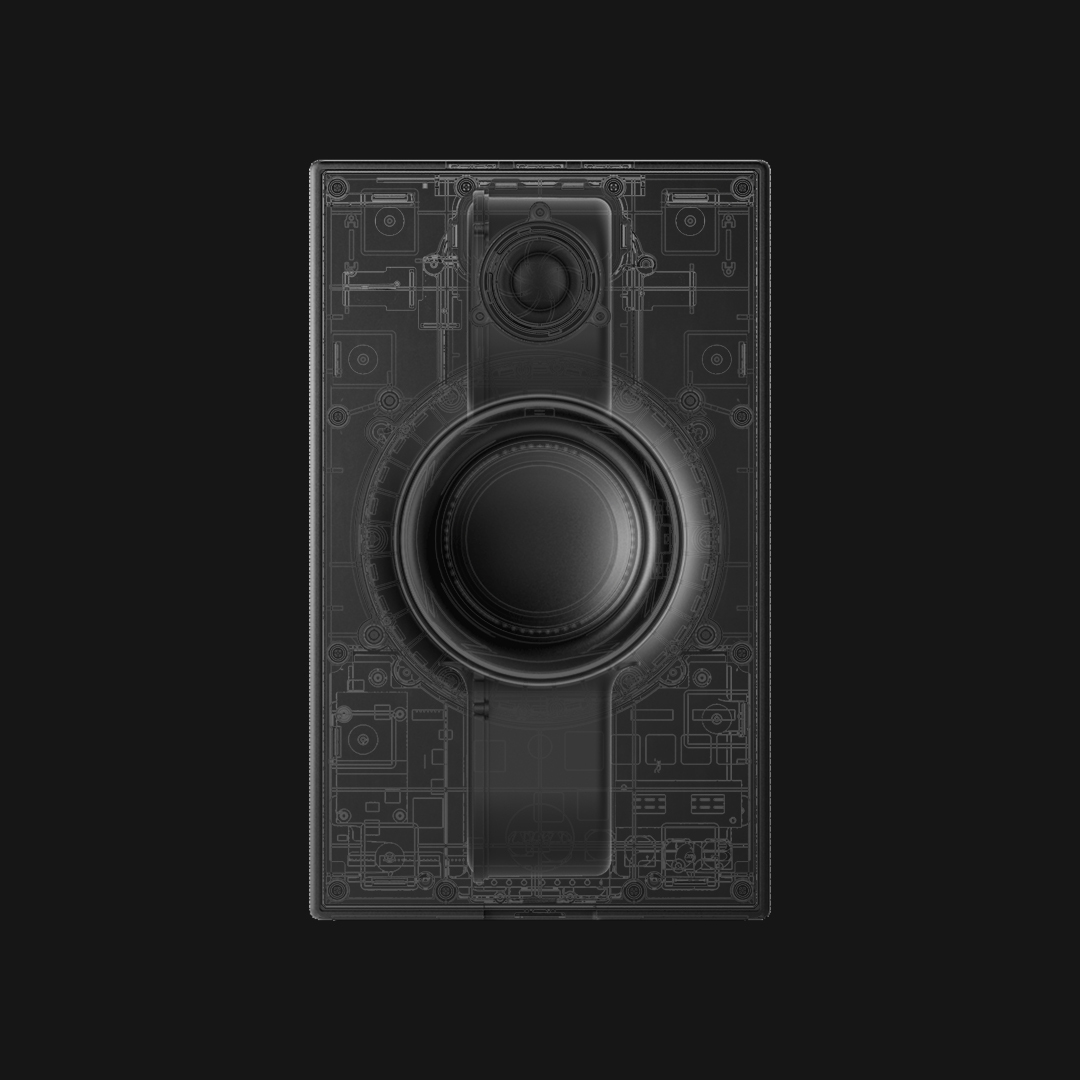 The UNIT-4 Wireless+ studio monitor is the first of its kind. It merges two worlds of speaker design to create a new archetype for music creation.
UNIT-4 is a professional-grade studio monitor, delivering reference quality sound without compromise. But with its battery operation, low-latency wireless audio, and lightweight design, it also offers a flexibility found in portable devices such as Bluetooth speakers - without their usual drawbacks.
Bringing these two design worlds together opens up new possibilities for music-making. With UNIT-4, you can create wherever you are: in the studio or on the road, jamming in the park or noodling in your living room. Getting UNIT-4 right meant rethinking some important aspects of speaker design. To achieve this goal, we worked with Panter&Tourron, whose cutting-edge work sits at the intersections of design, technology, and society. Together, we created a design that brings innovation and imagination to every aspect of UNIT-4.
In this deep dive, we'll look at the elements that go into UNIT-4's pathbreaking design.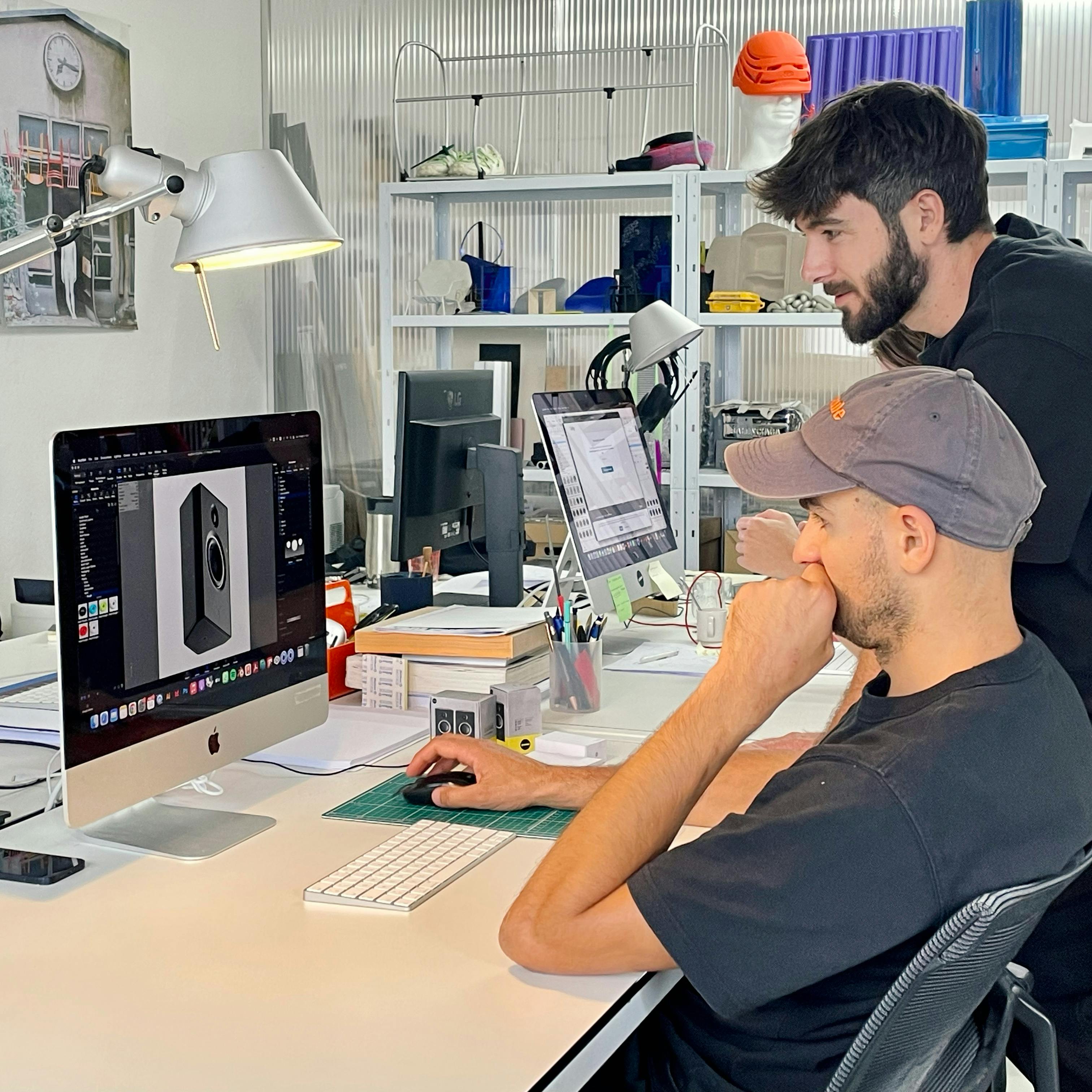 Clean, minimal and timeless
Inspired by Scandinavian traditions, UNIT-4's clean, minimalistic design helps it to blend in no matter the time and place. Its sleek form builds on decades of studio monitor design, ensuring top-quality reference sound. We aim to design objects that clearly visualise their function, and the portable UNIT-4 takes additional inspiration from the iconic shape of stage monitors - a form familiar to musicians on the road. The result is a design that is right at home in studios and other pro audio contexts, and fits equally well in living rooms, ad hoc workspaces, or anywhere else you might want to create.
With UNIT-4, we refined the classic monitor shape and function down to its essentials, working with strong, recognizable forms and lines, but treating them in the purest way possible. To see what we mean, look at the rear of the unit, where a full feature set including a DC power inlet, balanced and unbalanced audio ports, and two connectivity buttons are cleanly presented with the minimum of clutter. The simple stylishness of UNIT-4 also guarantees longevity: Its look transcends passing trends, ensuring its relevance into the future.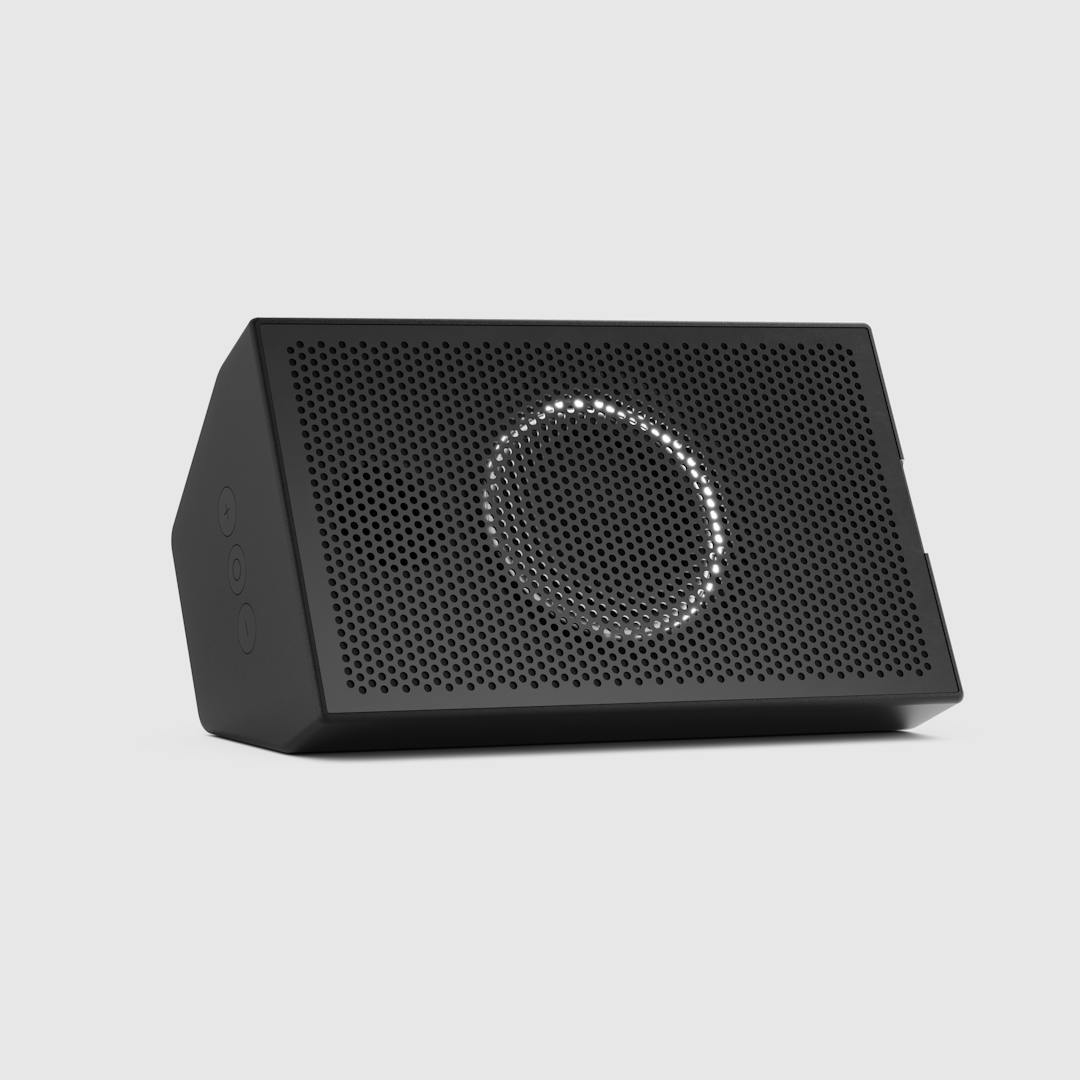 Multiple positions
UNIT-4 is designed to work in two orientations. Alongside conventional vertical positioning, try placing the speaker on its side to improve performance in small or unconventional spaces. This horizontal mode is inspired by the "wedge"-style stage monitors found in live music contexts, a form familiar to many professional musicians. In this position, UNIT-4's angled casing tilts the cones 30 degrees upwards, helping sound reach your ears even when your work surface lacks the depth for ideal speaker placement. 
Whichever position you choose, sturdy rubber feet offer grip and isolation on any work surface. In vertical position,a3/8 inch microphone stand thread on the underside fits industry-standard speaker stands and bases, allowing you to slot UNIT-4 into your existing set-up.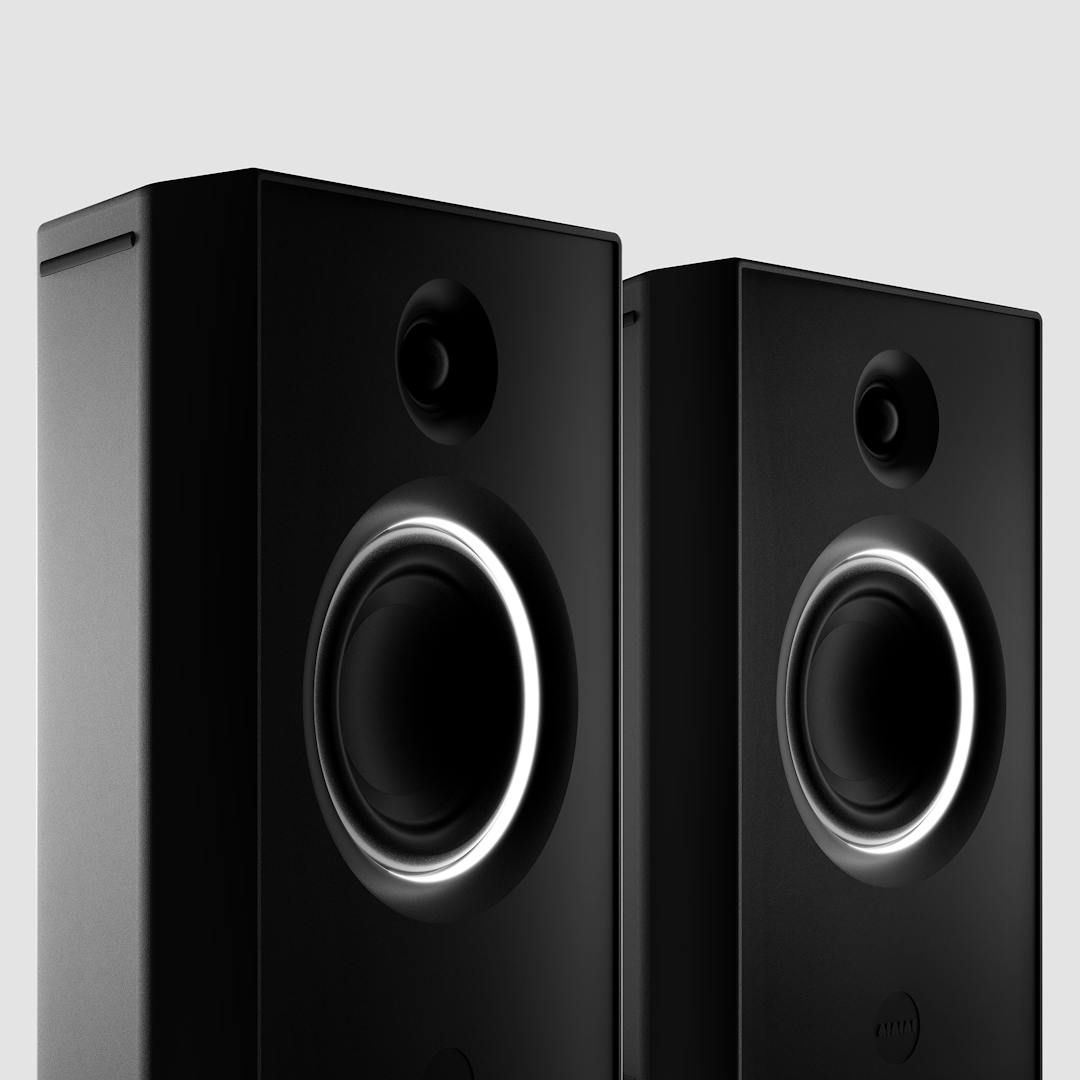 Fully integrated and ultra-portable
With UNIT-4, everything you need is integrated into the unit itself, so you can create anywhere - without power supplies, trailing cables, or other excess equipment. The integrated battery offers 20 hours of playback time (for just 2 hours of charging time), and AIAIAI's W+ Link low-latency wireless connection makes for effortless cable-free listening. (Standard Bluetooth connectivity is also provided).
Additionally, UNIT-4 is extremely easy to move around, with a volume of 3 litres (substantially smaller than many monitors of equivalent quality and power) and a weight of just 2.5kg. Making UNIT-4 so lightweight without compromising on sound and performance meant designing the speaker from the inside out. Every millimetre of internal space was carefully accounted for, to maximize functionality without adding unnecessary bulk.  
Sound quality is paramount in a pro monitor, so we used the largest woofer we could (4") to optimize power and frequency response. Further low-end heft comes from the bass vent, whose unusual folded design makes the most of UNIT-4's limited internal space, providing bass extension down to 40Hz. Emerging at the top of the casing, the bass vent doubles as a convenient carrying handle: an example of how each component in UNIT-4 is put to maximum use.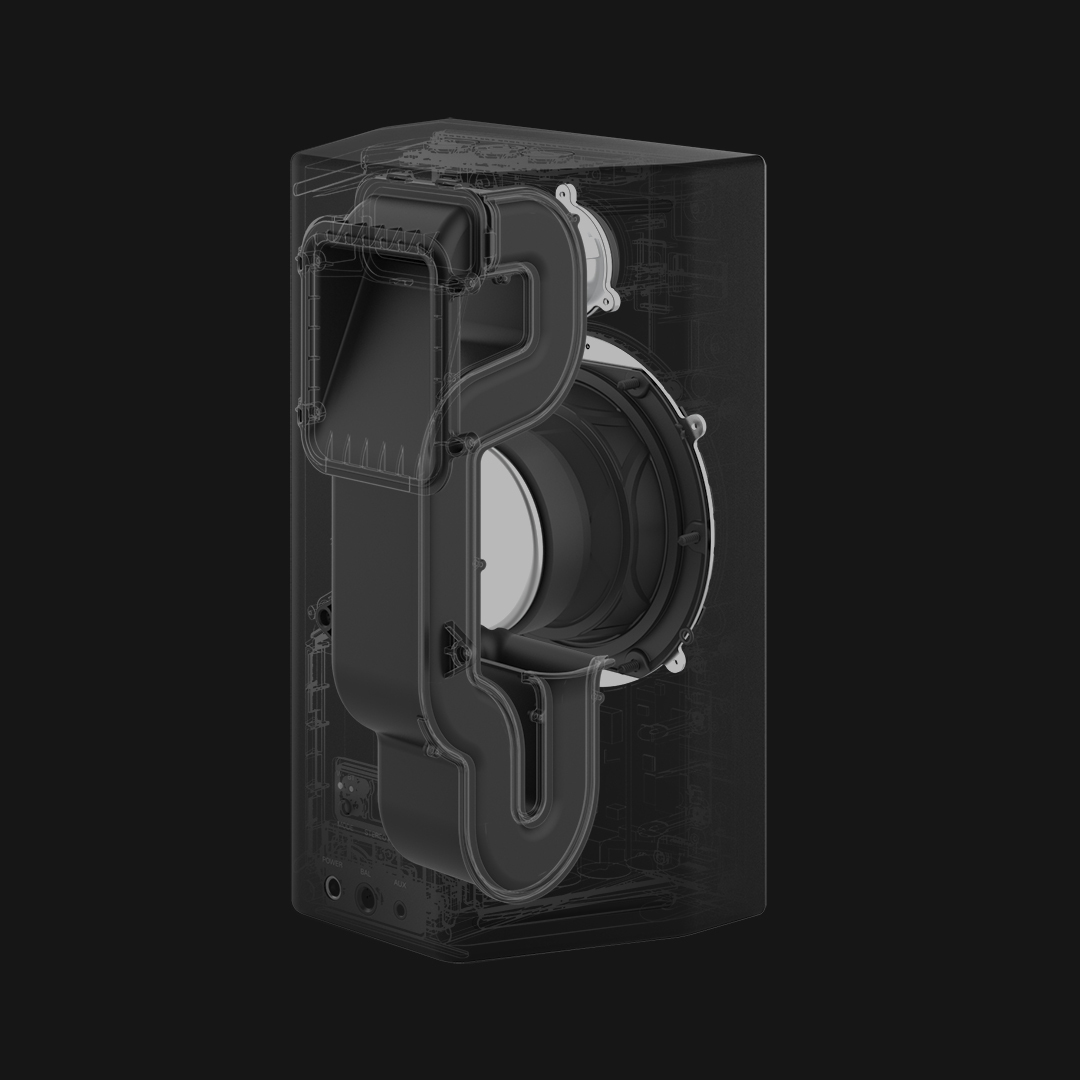 Rugged construction
UNIT-4 is designed to be equally at home outside the studio, and a number of features make it sturdy enough for the road, the park, or a lively jam with friends. Instead of a soft-touch coating that could peel through use, we worked with recycled plastic to produce a robust surface finish that is extremely resistant to scratches and bumps. Rubber strips on multiple planes protect UNIT-4 and grip to whatever surface you're working on.
An optional metal grille offers additional protection if you're outside or in more intense environments. This component takes inspiration from both the fabric speaker covers found in home Hi-Fis and the sturdy protective grilles used on boomboxes and other portable audio equipment. The result is the best of both worlds: a stylish, functional add-on that attaches magnetically with minimal fuss.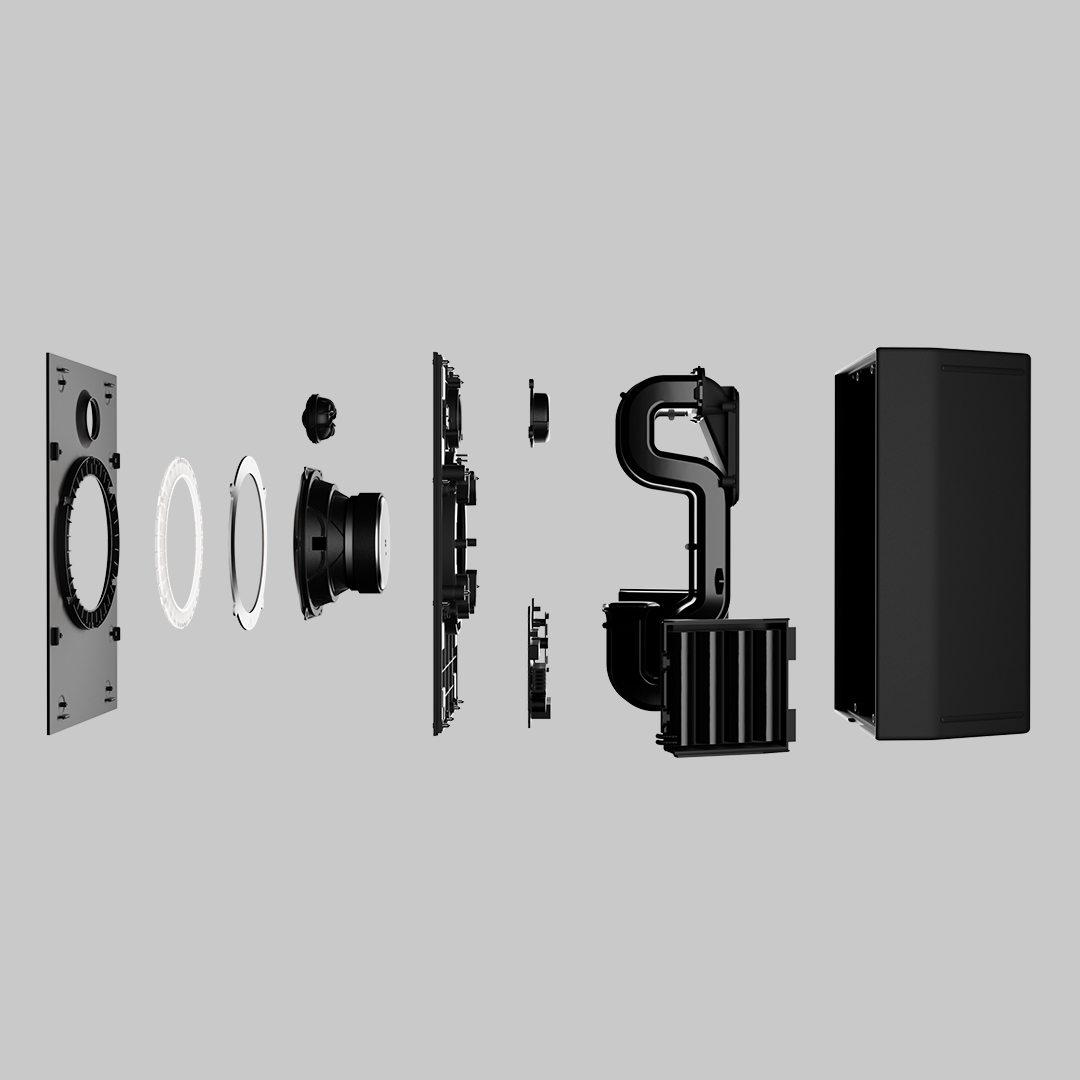 Responsible design
AIAIAI takes responsible design seriously, and every aspect of UNIT-4 was approached with sustainability in mind. The main structure was produced using 100% post-consumer recycled plastic without any surface treatment, to ensure it can be recycled into new products in the future. The post-consumer plastics we've used can be recycled several times without a major loss in quality.
Designing responsibly means designing for the future, and UNIT-4 features a glue-free construction, meaning it can be disassembled by anyone with two screwdrivers. This makes it possible to repair or replace components, such as the battery, as they reach the end of their life. Important components are easily accessible, and the wireless audio circuitry can be swapped out as technology develops. Sustainable products should have the longest life possible, and we've worked hard to make sure that UNIT-4 will remain relevant and useful long into the future.
Keeping UNIT-4 compact is also part of our responsible design approach. Every bit of the speaker's internal space is used to the maximum, getting the best performance with the minimum bulk. That means we don't ship a needlessly large or heavy product.
User experience
Creating a speaker with the functionality of both a studio monitor and a portable listening device meant rethinking the user experience. Important information relating to UNIT-4's wireless functioning - such as battery status, pairing mode and volume level - needs to be conveyed without disrupting your creative flow.
To achieve this we designed the LED waveguide, a ring light encircling the main woofer. This ring is a powerful and intuitive communicative interface, keeping you informed without the jarring audio cues often used in Bluetooth listening devices - an unwelcome interruption in pro audio contexts.
UNIT-4's extensive feature set can be accessed with just a few buttons cleverly integrated into the casing. On the top of the speaker you'll find volume controls alongside a handy multifunction button (a single press for play/pause in Bluetooth mode and mute/unmute in other connectivity modes, or a long press for power on/off in all modes). On the rear of UNIT-4, two connectivity buttons make mode switching quick and painless: one toggles between W+ Link and classic Bluetooth 5.2, while the other controls the speaker's position mode: stereo left, stereo right or mono. The goal is to make using UNIT-4 as painless as possible, so you can get on with what matters: creating.
Find out more about UNIT-4 Wireless+ here.