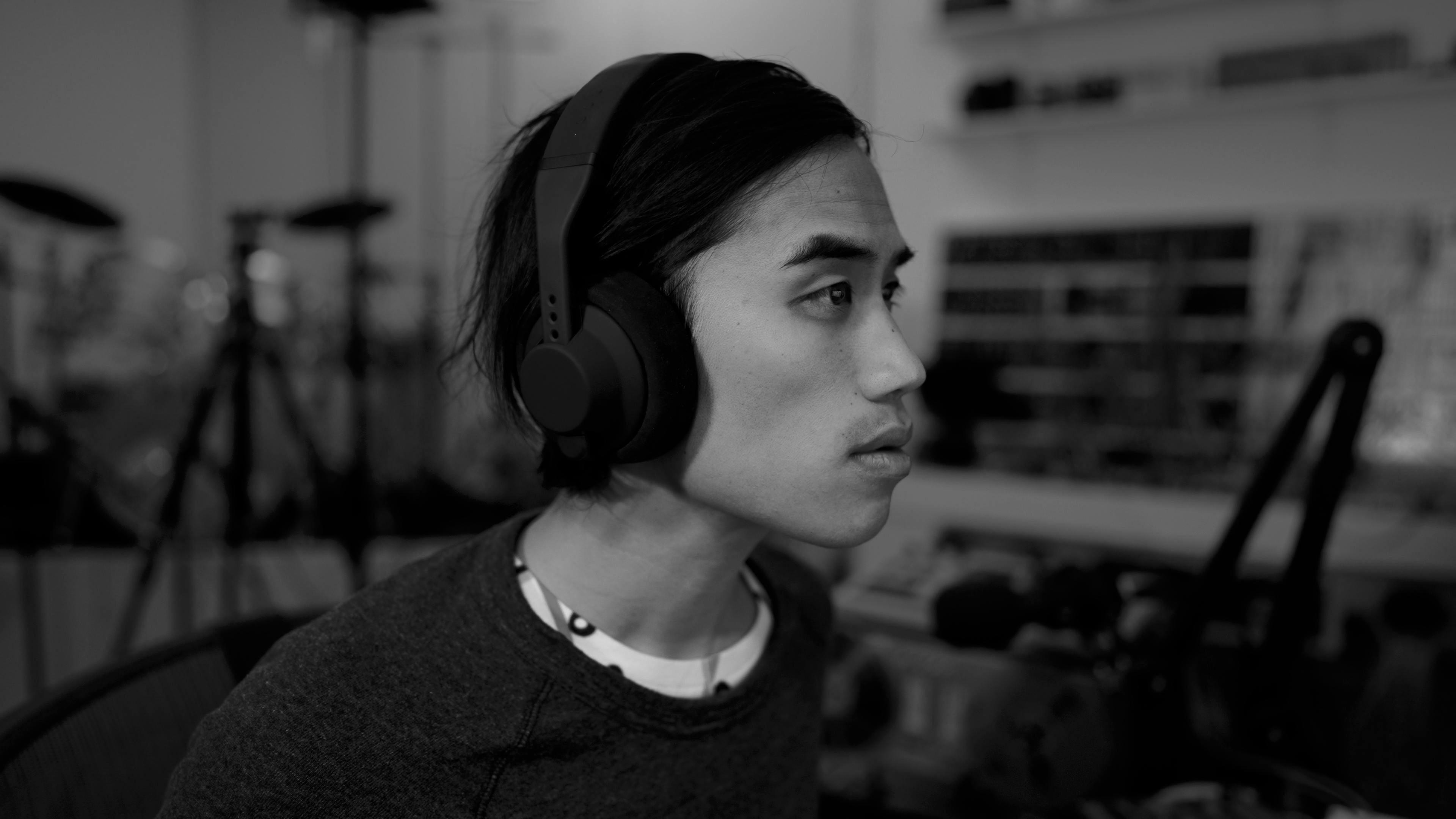 Andrew Huang has established himself as one of the most interesting multi-instrumentalist music creators on YouTube, and recently tested the TMA-2 Studio Wireless+ headphones in his home studio.
"It's amazing for producing, mixing. I really like it in sessions like today where I'm kind of hopping around between different stations in my studio, on the drum kit, I'm over at the computer, over at the synth. I don't have to worry about a cable or take my headphones on and off. I can just stay completely in the flow, creating.."
Andrew Huang has put together an exclusive sample pack, available for free to anyone looking to get a pair of Wireless+ headphones. Andrew's words on the new sample pack:
"With the expanded freedom I have with W+ I've been able to work more fluidly, acting on ideas faster than before. I called this pack "Explorations" because I delved into lots of interesting nooks with a wide range of tools - acoustic and electronic, pitched and percussive, analog and digital. The pack contains over 100 colorful, characterful sounds in a wide range of genres."
Get the Explorations sample pack for free, by adding the Wireless+ headphones to your basket and then applying promo code ANDREWHUANG. A download link will be sent to your e-mail within one hour of checking out.