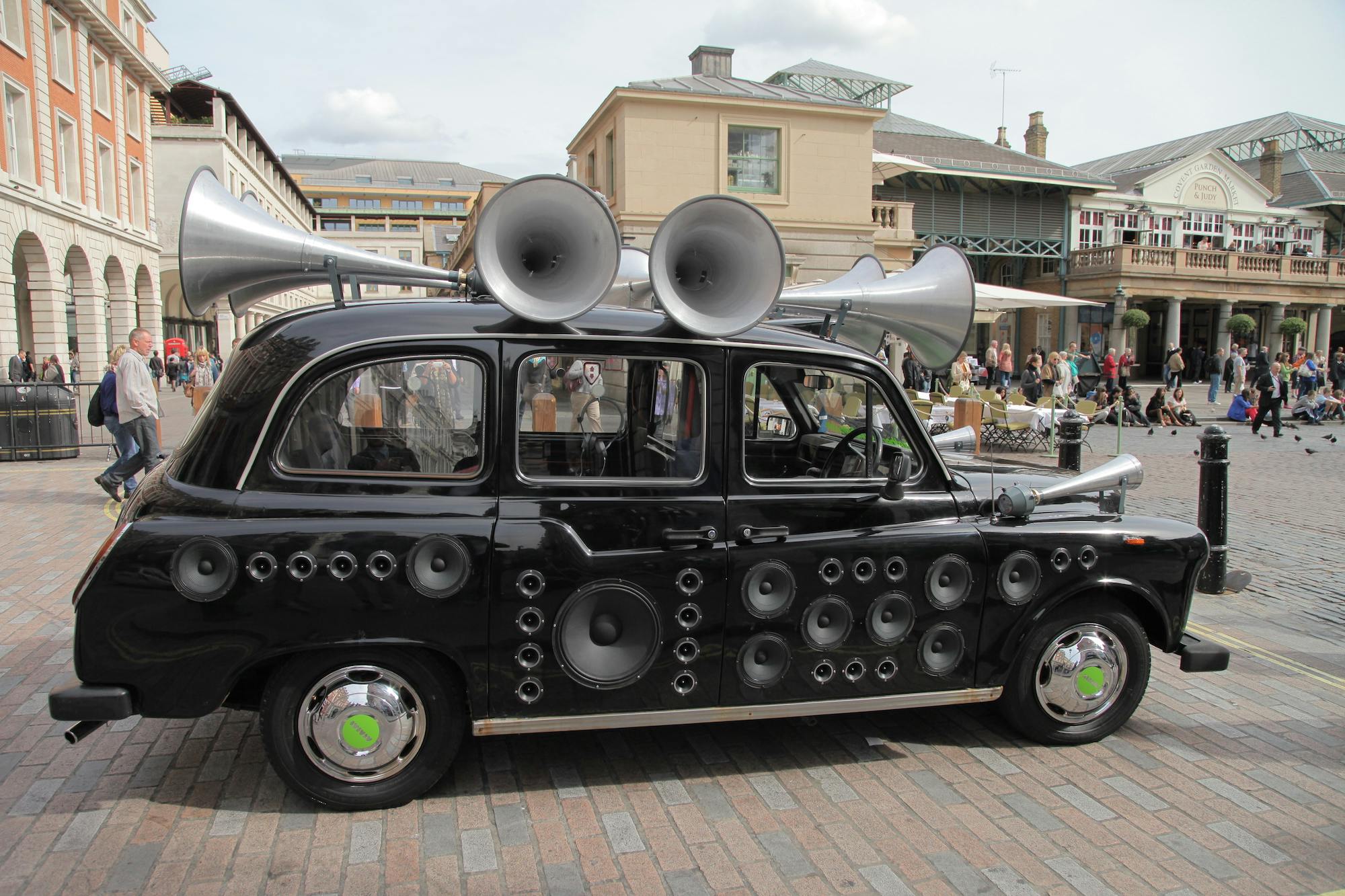 We teamed up with designer Yuri Suzuki to create the Sound Taxi and make the city sound better. We built a speaker-equipped black cab that converts London street noise into music.
Any surrounding horn blares, sirens, or ambient chatter are picked up by a microphone attached to the car's roof, and fed into software developed by sound designer Mark McKeague. This program then analyzes each sample and uses Ableton Live to convert it into music. The resulting tones are then played through the Sound Taxi's enormous Indian horns, filling the streets with real-time samples based on its immediate surroundings.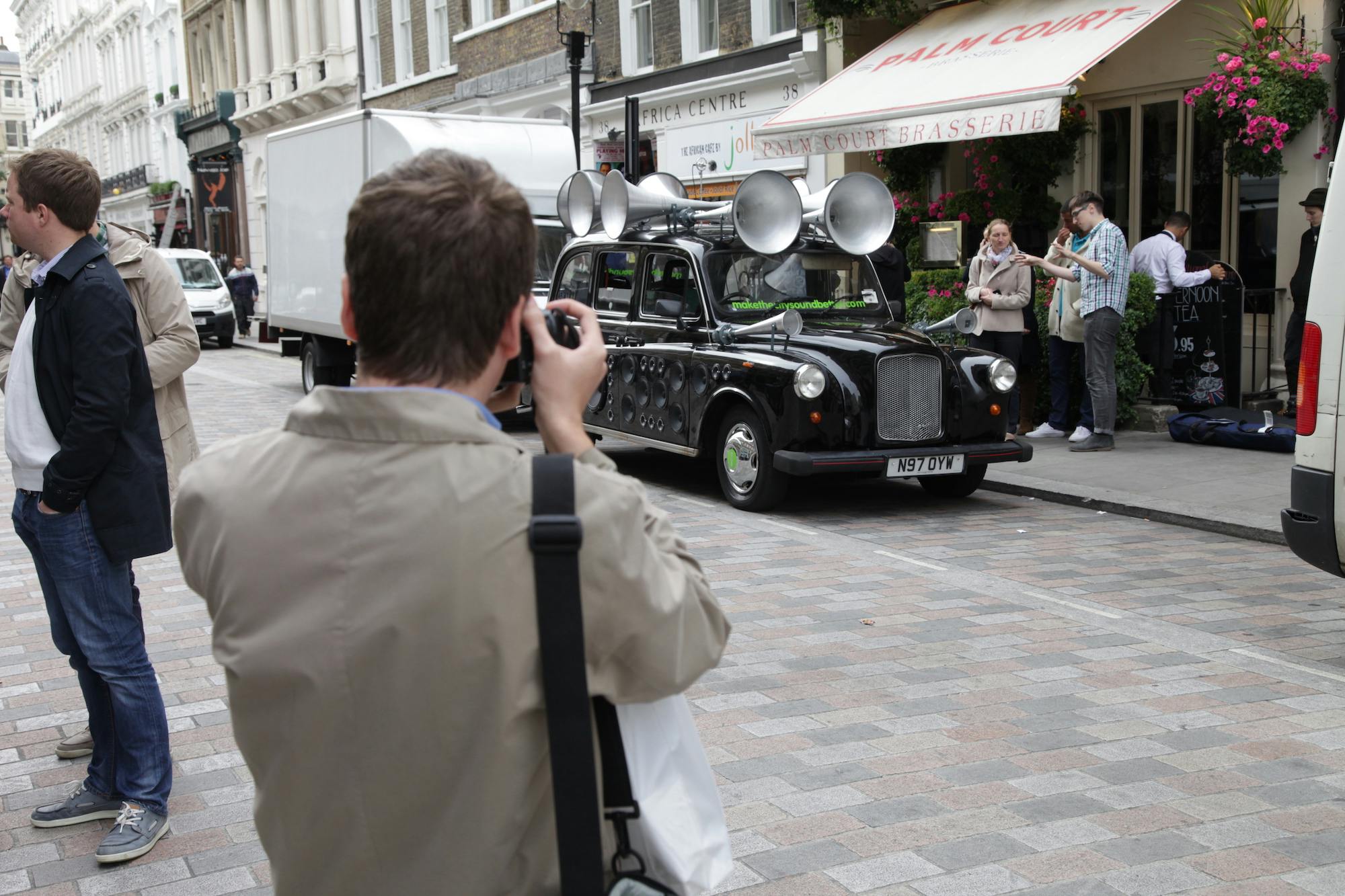 Suzuki says, 'The brief was about making the city sound better. I really like the noise of London but sometimes it gets a bit too much – then I thought, "what if we can transfer the noise into a beautiful sound?"'
The Sound Taxi will be accepting passengers in the Covent Garden area of London on 20 and 21 September.