Alongside Splice, we embarked on an exciting journey to empower the next generation of music creators, revolutionizing the way they approach their craft, and paving the way for a more dynamic future in the sampling industry.
Held at the iconic Sound Factory Studio A in Hollywood, the 2022 Creator Class was a learning and outreach initiative that provided up-and-coming artists Lauren Kop (Mini Bear), Teddy Obot, Ricky Jab, Julianne Hope, Alex Siesse (The Grand Mess), and Carmela, with the knowledge and resources they need to create professional sample content.
Together with Splice, we share the common vision of a future music-making community that is sustainable, versatile, cooperative, and thoroughly equipped to navigate the music industry.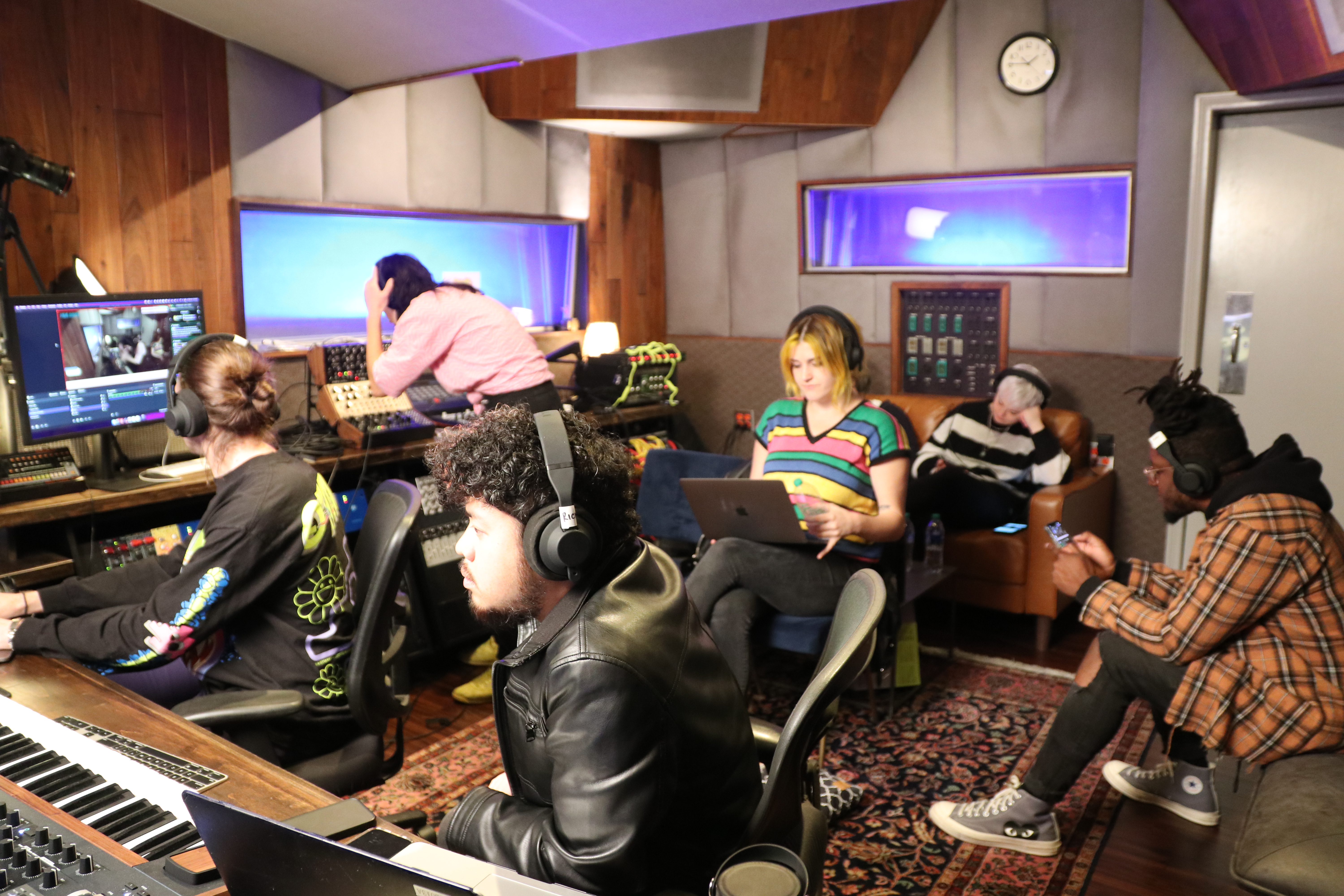 CREATIVE SYNERGY WITH WIRELESS+
With no cables in the way and no noticeable latency, the Wireless+ headphones uniquely enabled the entire class of students to simultaneously collaborate on jamming, tracking, and sampling as a unified group, while interacting with viewers on the live stream.
Having multiple Wireless+ headphone sets connected to the same source opened up novel flows of creativity within the group, allowing for the students to quickly tune in and out of the collaborative session at the click of a button on the headband, and move around at large in the studio, untethered and free to pick up any instrument to join the creative session in an instant.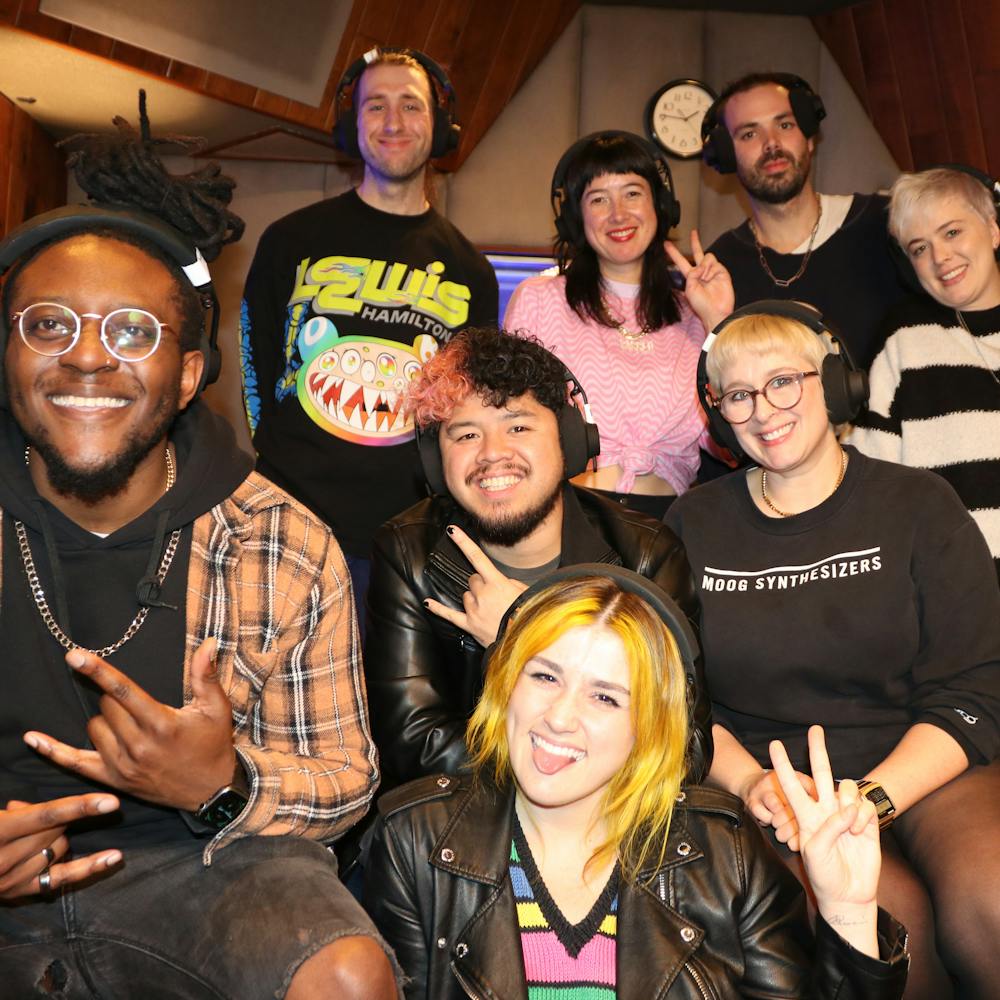 Discover the complete sample pack, Transitions, dive deeper into Mini Bear's creative process, and claim your 1-month free Splice code HERE.