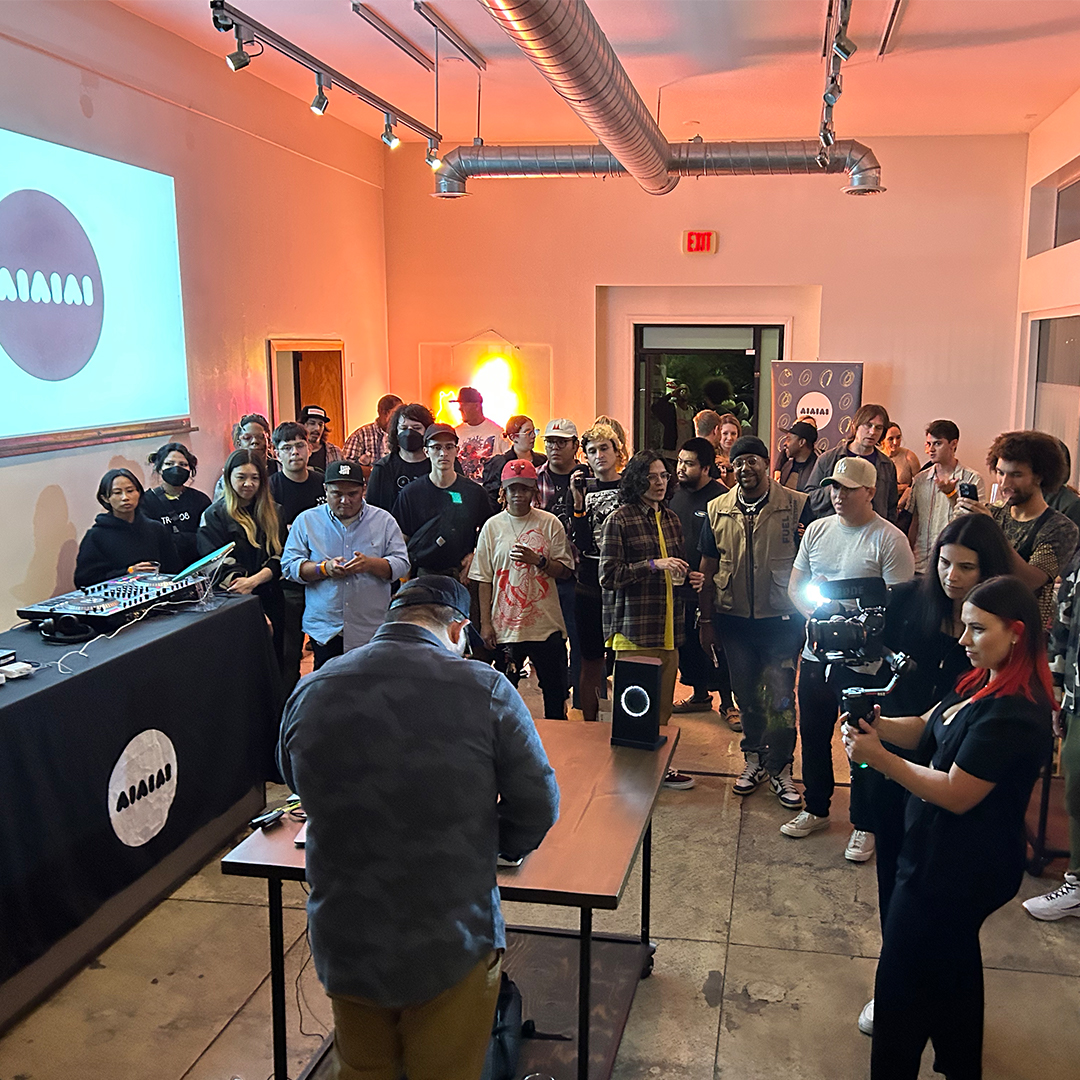 We teamed up with the iconic record store Rappcats to celebrate L.A's vibrant beatmaker community with local talent, immersive music experiences, and a focus on collaboration and creative expression.
In 2015, Rappcats transformed into a record shop on York Boulevard. It's now a well-known hub in Los Angeles where fans of labels like Madlib Invazion and Now-Again Records often come to hang out. Record collectors flock there too, hunting for vinyl treasures from labels and artists such as Mr Bongo (UK), DJ Muggs (Cypress Hill), Prince Be (P.M. Dawn), and DJ Shadow.
We proudly partnered with Rappcats on October 7 to host the L.A Beatmaker Spotlight and UNIT-4 launch party, featuring a selection of local producers, curated by collectives Duckworld, Flipabeatclub, Loop Sessions, and Beat Cinema.
Flipabeatclub, co-founded by producers Dibia$e and Mon$rock, is an international producer community with a strong focus on collaboration and diversity. They share and appreciate each other's music, welcoming producers of all skill levels and backgrounds. Mon$rock notes their platform showcases music production in all styles and skill levels, encouraging participation.
Over the course of the event, local L.A talent was highlighted, including sets by DJ Kaugarl and a mind-blowing finger drumming performance from Beat Cinema co-founder, COBY.
The evening's main event was the Beatmaker Spotlight, which featured beats from thirty local producers with effect-laced video projections via Serato Visualizer. Music was experienced through six of our new portable wireless UNIT-4 studio monitors, all playing in unison and covering all corners of the space.
The event was designed to emphasise the importance of getting together to listen to music amongst friends in a physical space where artists can enjoy reactions to their music in real time. This format is something that Beat Cinema has been testing for many years, not just as producers, but also as active listeners as explained by co-founder COBY,  who describes participants as "passionate listeners who thrive on sharing new ideas and creative approaches to production."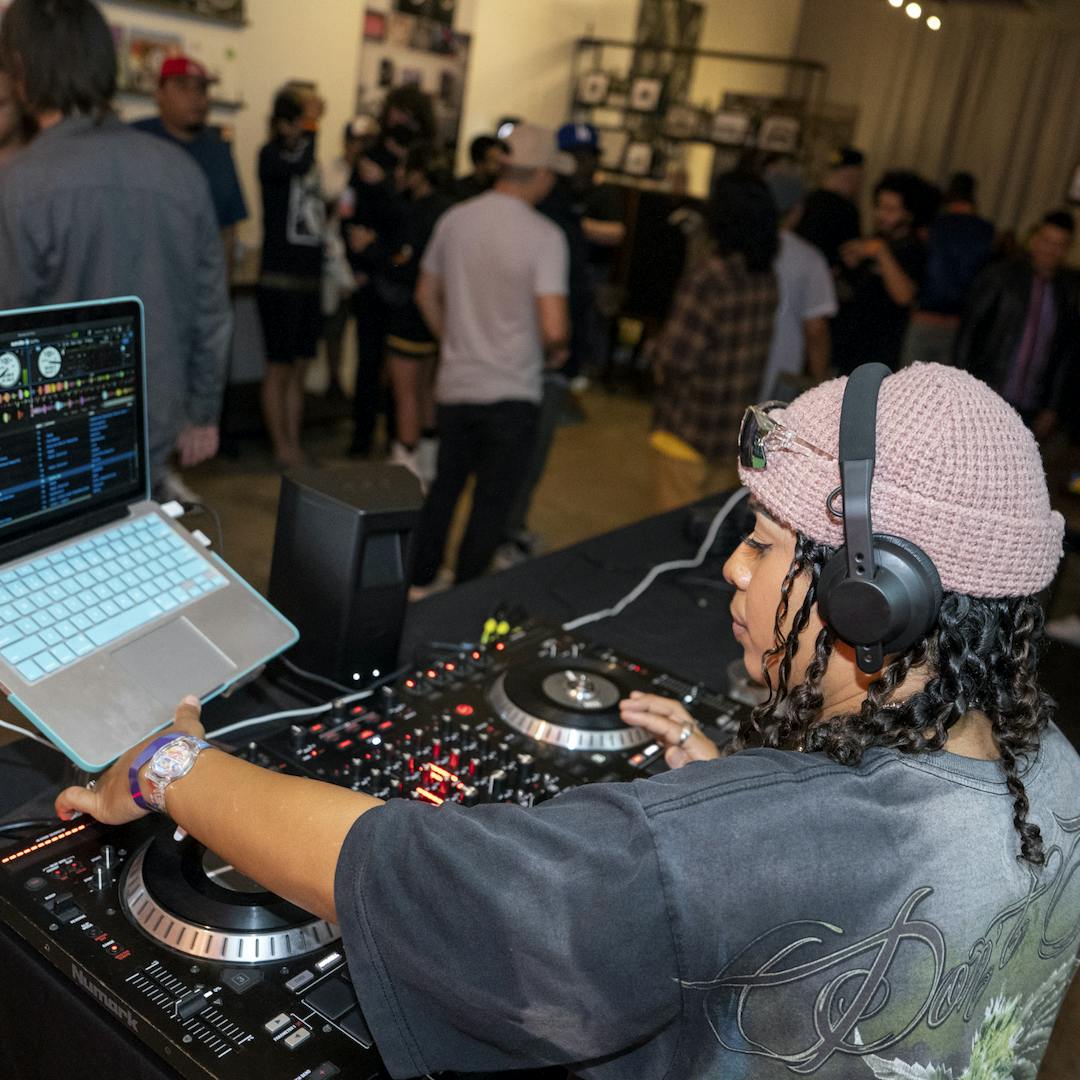 Loop Sessions, another producer community, contributed artist tracks for the event. They promote a sample-driven format, uniting passionate producers in dedicated time-limited sessions. Participants collaborate, exchange tips, and find inspiration in a judgment-free zone, regardless of genre or skill level.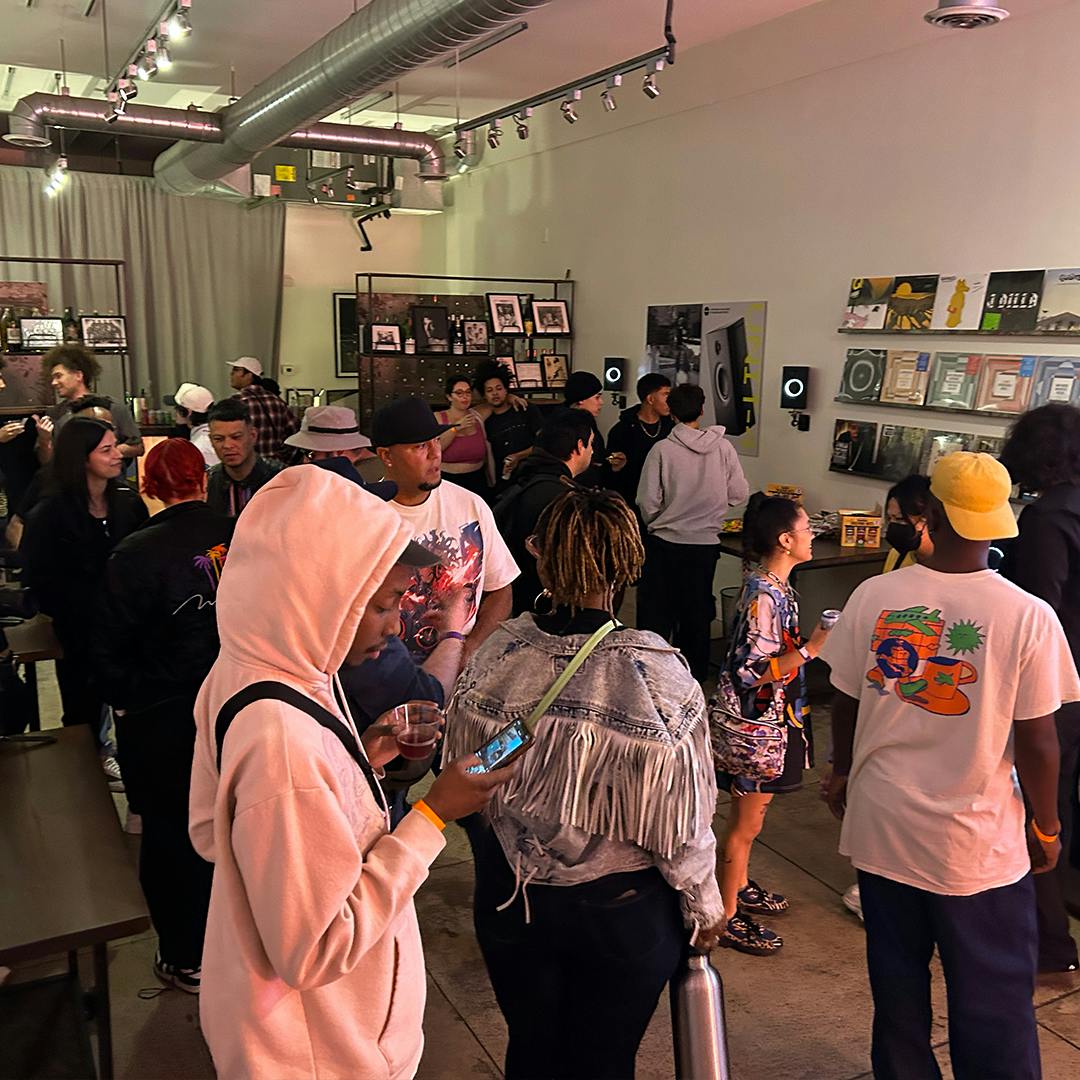 All-in-all the event beautifully captured the essence of a united, passionate beatmaker community where music is the universal language, and creativity knows no bounds. For more events like this, or to get involved in future producer meetups, be sure to follow each of these collectives on Instagram; Duckworld, Flipabeatclub, Loop Sessions, and Beat Cinema.
Find out more about our portable and wireless UNIT-4 monitors here.