In anticipation of his upcoming performance on the Berlin-based streaming platform HÖR on June 11th, we connected with Istanbul-based DJ and Mix Challenge winner MORROLANDER. We delved into his plans for the event, insights about his local music community, and the obstacles he encounters as a rising artist.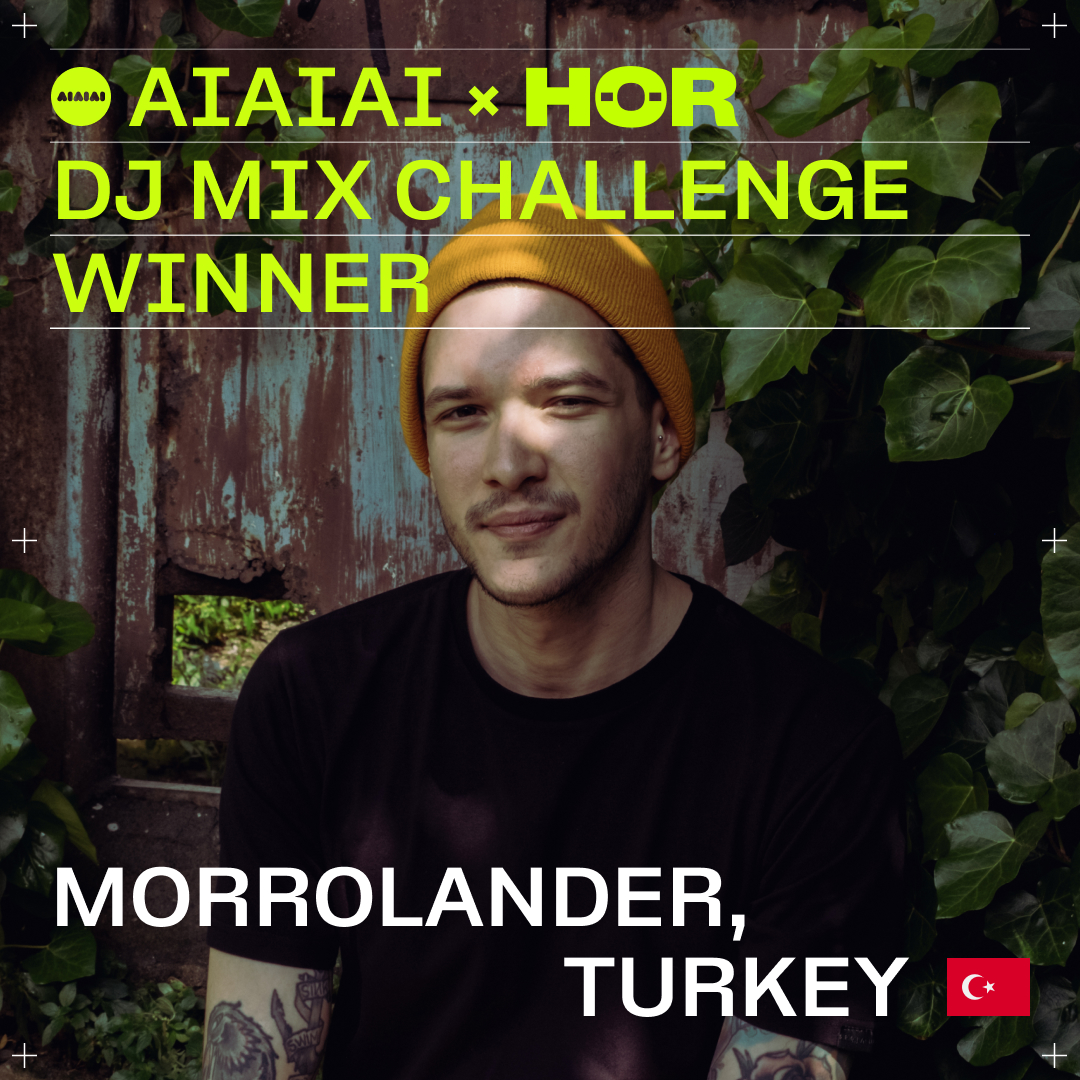 First up, big congratulations from ourselves and the crew at HÖR. We listened through thousands of mixes and obviously yours stood out. Can you tell us a little bit about your process of picking tracks or records for the mix, and what went through your head as you were preparing and recording your submission for the challenge?
Thank you! The whole process was (and still is) very exciting for me.
That's a story: I learned about the challenge in early March and spent the whole month carefully choosing tracks and practicing. I was planning to record a mix consisting of some broken techno and breakbeat - I'm into many genres but those generally stood out. I recorded and listened to it, and thought that it wasn't the exact mix I wanted to submit for this challenge. It felt skillful but not quite creative (since this was the brief from you and HÖR). I had a hunch, telling me to participate with something else.
Trying to figure out what I should do after spending a whole month on this mix, I saw a playlist on Rekordbox that I played for a friend's birthday party a couple of days earlier. It was chaotic: Around 70-80 tracks, ranging from jungle, electro, gabber, IDM, hip-hop, and more… I said ok, maybe I can bring out something both creative & skillful from this and hit the record button. 
During the recording, I had a general schema on my mind to follow but mostly found myself selecting tracks very intuitively and spontaneously. Did some crazy transmissions compared to my usual way of mixing.
After listening, I thought it was a better option to participate in, and uploaded it right away.
How and why did you get into DJing?
I've been playing bass guitar in local bands since 2016. Also being a person who often went to a lot of events, there were several people I knew from the scene. It was late 2018, a Saturday afternoon, and a friend of mine sent a message on Facebook asking if I wanted to DJ at Peyote that night, between 23.00 - 03.00. She knew that I had a big archive and we were into a lot of different but common things. I said yes without thinking. It was very meaningful for a couple of reasons: First of all, Peyote was the first venue where I played live with a band almost 3 years prior to that. I discovered so many bands and artists there over the years by listening to the DJs playing on the terrace or watching bands at the stages. It would be great to share what I had in my archive as well… So I started by playing krautrock, psychedelic rock, and jazz. I wasn't MORROLANDER yet, they would announce the sets with my real name as the bass player of the underground psych/stoner band 'Destroy Earth'. I decided to play dance music under the MORROLANDER alias almost after a year, just before the pandemic hit.
What is your local scene like in Turkey?
This is a very general question, but I would like to answer it in terms of Istanbul and the underground dance music scene: I can say that it is a rather small scene compared to the different European cities I have experienced. There are many talented DJs/producers involved, but we are lacking some other critical actors, spaces, and different kinds of relations between people which can contribute to providing a 'scene' as a whole - not to mention our historically atrocious economic/political context. There are probably less than 5 venues in regard but also a lot of DIY events going on, which increased considerably after the pandemic. In this sense, I can talk about the existence of a lively but cramped underground scene. It is almost like a living organism that always attempts to grow and thrive but always faces a giant obstacle. This is pretty clear when you talk to people: you can quickly realize that everyone is always looking for possibilities, despite how hard it is to do something 'new' in this city.
What is your biggest source of musical inspiration these days?
I often found myself chasing and listening to the stuff that came out recently over the last couple of years, considering that I strictly play 'new' stuff on my radio shows. Wanted to have a break from it and currently I'm digging some early acid/breakbeat records, dreaming about what it was like at the early rave scene as that's something accessible for my generation only through the music, documentaries, and some YouTube comments. Also got deeper into Brazilian Tropicalismo earlier this year after listening to a lot of Caetano Veloso. 
What constitutes a good DJ set for you?
Track selection and energy.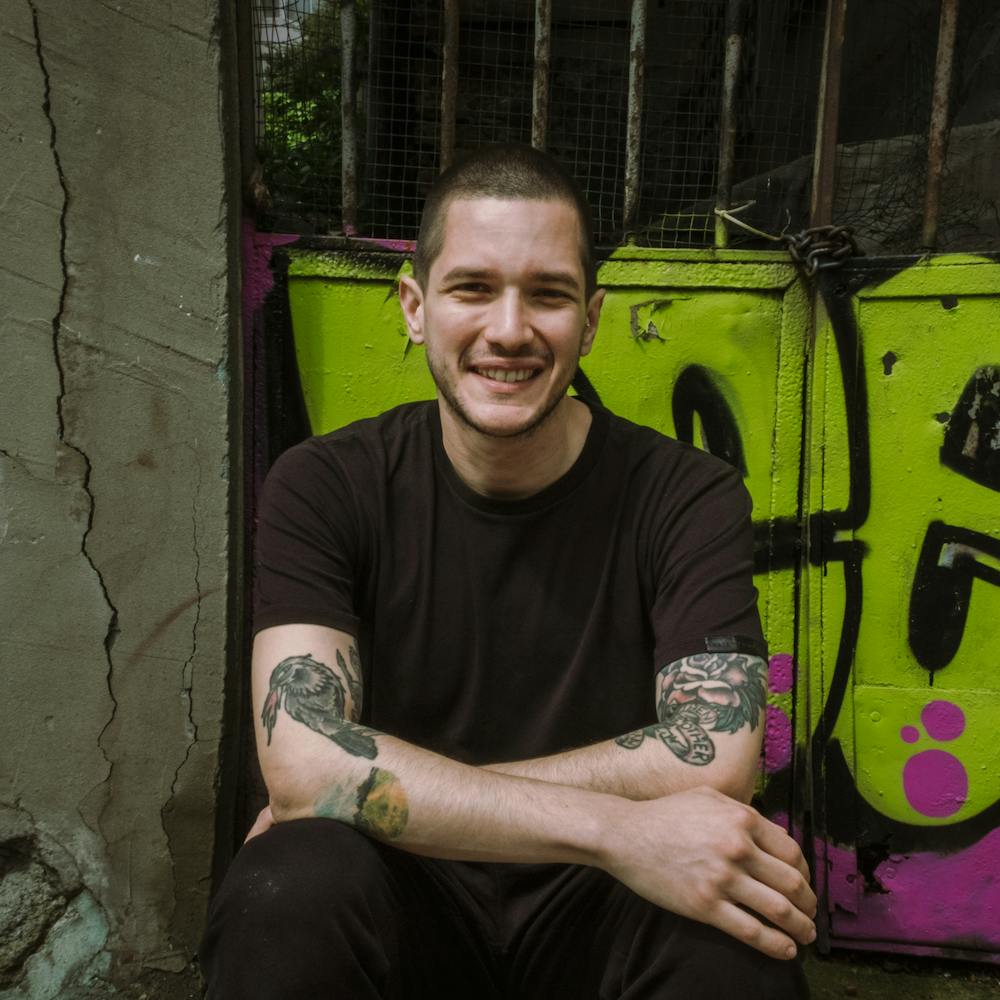 Do you look up to any DJs? If yes, who and why?
Yes, Ben UFO. I decided to shift my focus from playing mostly rock records to dance music after watching his 2019 Dekmantel set. As a listener, it always made me feel good that I was able to enjoy listening to a lot of different genres and I was always interested in trying to understand how they influence each other, how the history of music evolves, etc. And I very much liked sharing what I found - I see myself as a passage which music flows through. After watching his set (and some interviews) I understood once more that there is so much good music out there that I have no idea of, and this person was making an excellent selection and making people dance. The latter became another part of what I wanted to chase, in addition to passing out the music that I thought of being good. I felt very impressed and inspired - I think Andrew Weatherall was a similar example too. When do I feel happy? When I can share what I dig with the people around me and vibrate together.
What are some of the biggest challenges you see facing yourself and other DJs from your generation and in your community?
It seems that the economic situation will make everything a bit harder in the future, especially regarding production costs, marketing, and touring. Shawn Reynaldo wrote an extensive article about it last year. Coming forward as a DJ, reaching bigger audiences, and being able to tour, I believe that these things were always hard and would be accomplished over a process but when thought in parallel to the economic inflation, they are probably going to get more difficult. I expect the number of promoters, venues, or festivals which would be required to reduce risk and pick the names that would sell tickets will probably go higher. Of course, I'm not putting the word on individuals since these are systematic issues.
How do you feel these obstacles could be overcome?
Only by systematic solutions, such as abolishing the neoliberal form of governing.
What can we expect from your set on HÖR in June?
You can expect to hear some tracks that I really really like, in a vibrant fashion.
What does 2023 have in store for you?
I'm running 'attuned muzak', which is an artist management initiative I started in 2019. Since then I have been working mostly with Turkish bands as a manager and for their bookings. but earlier this year, I wrapped up the management side and decided to do more on the booking side, especially for producers/DJs in Turkey for their bookings in EU/ROW. I hope to work more on that since I start to believe more strongly that we need (and deserve) better representation in this field. Also will continue to dig, listen, mix, and share.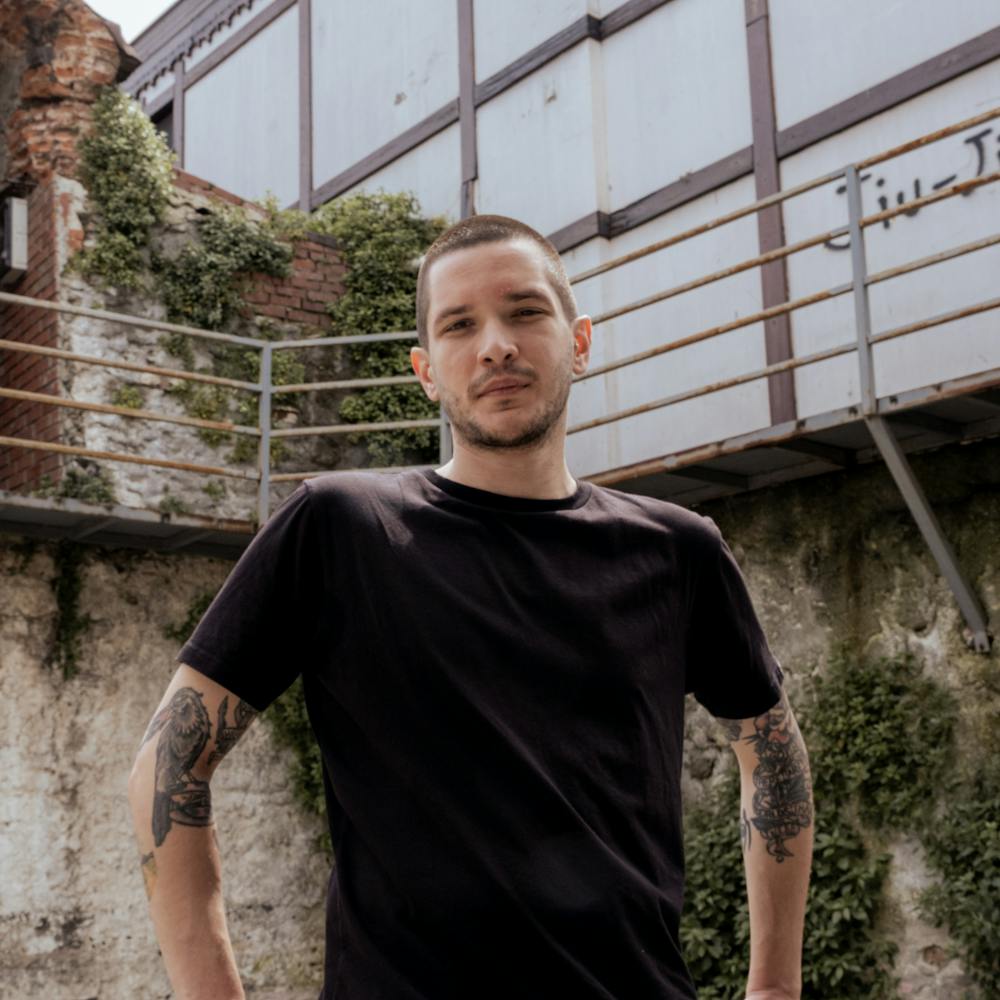 About MORROLANDER
MORROLANDER (Umutcan Özen) has been involved in Istanbul's music scene since 2016 as a musician, promoter, band manager, and radio host. He has been performing as DJ since 2021, including an opening set for the Techno veteran Nihad Tule. Expect to hear some global bass music, techno, and breakbeat.
Check out his winning mix below.