Ahead of her highly anticipated appearance on Berlin-based streaming platform HÖR on June 11th, we reached out to FUKHED, an Australian DJ and Mix Challenge winner, to discuss her preparations for the event, her perspectives on the local music scene, and the challenges she faces as an emerging artist.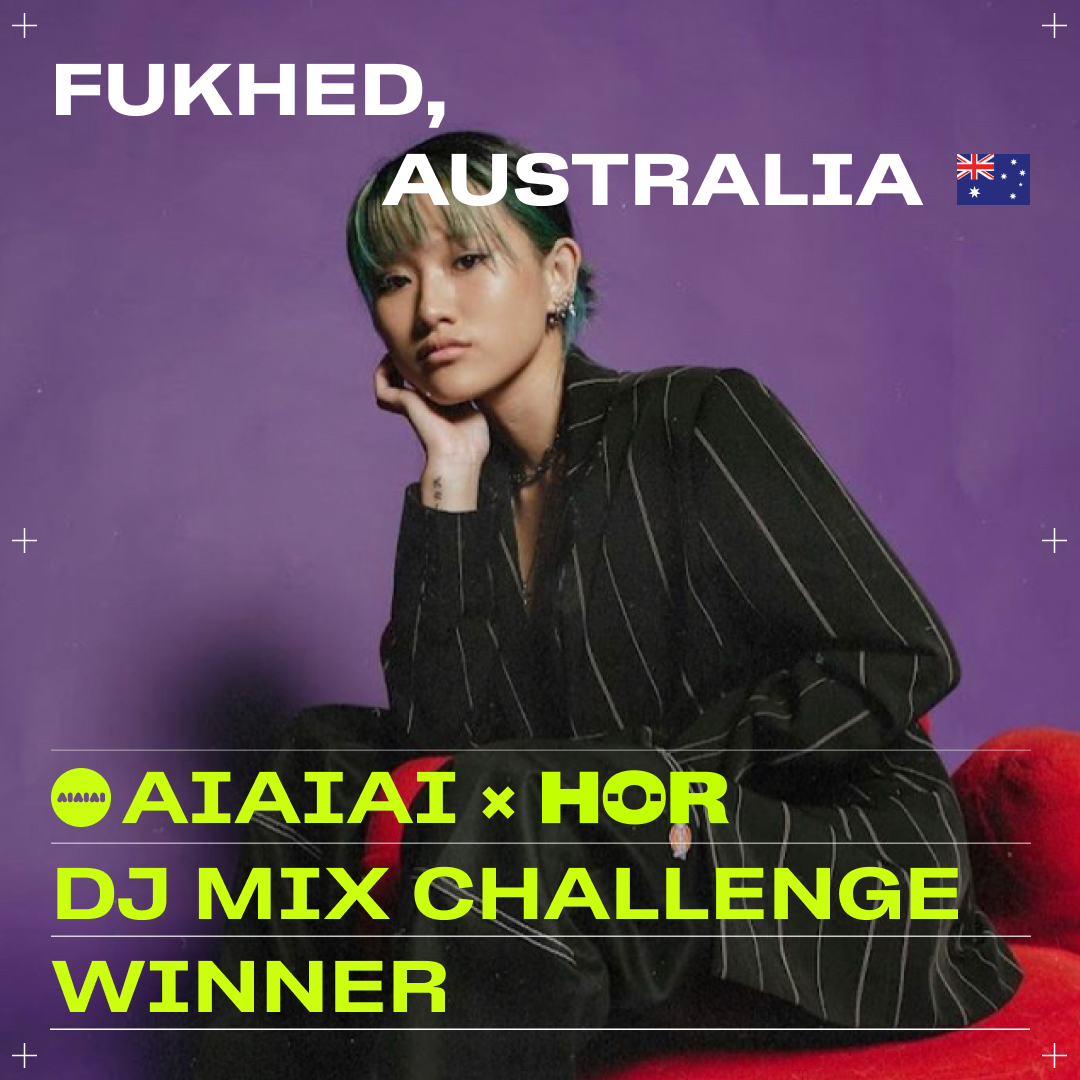 First up, big congratulations from ourselves and the crew at HÖR. We listened through thousands of mixes and obviously yours stood out. Can you tell us a little bit about your process of picking tracks or records for the mix, and what went through your head as you were preparing and recording your submission for the challenge?
I am so grateful and excited that I won! Thank you! At that point when I decided to submit, mentally I was not in the greatest place with life and with music. But I told myself that I wanted to do this one thing just for myself, to prove to myself that I wanted to keep trying. I wanted to submit and let go. I wanted to make sure as I always do, that I thoroughly enjoy every track that I put in there and that if someone who felt sad or anxious as I felt to listen and be able to enjoy and be reminded of what was good. My process of putting the tracks together begin with knowing what I was going to play first. These are usually the tracks that have been stuck in my head nonstop. Next, is knowing my ending song and for me, that is one of the most important parts as I always choose what tracks have a meaning to me. For this mix in particular I ended with Castles in the Sky by Dj Satomi which is a track I was shown by my sisters when I was much younger and it was a reminder of them and our childhood.
How and why did you get into DJing?
I was surrounded by incredibly talented friends. I grew tired of standing by the decks and I really wanted to be playing instead.I asked a friend of mine if he could teach me and now the rest is history.
What is your local scene like in Australia?
Australia's local scene is ever-growing. I am from Brisbane and the scene there is beautiful. Although it is smaller there, the talent that has come from there is large beyond numbers. I also know how much work gets put into the events there. The curation of lineups sonically and artistically is incredible. I have now moved to Sydney and the scene is larger but like Brisbane, there are communities of people creating events and making music. Different groups and genres, doing their own thing and coexisting to create a space for everyone who loves music and is about it.
What is your biggest source of musical inspiration these days?
Any tracks that can make me feel a type of way. Honestly, I know a song is good if it makes me want to cry because of how pretty it is and how euphoric it feels.
What constitutes a good DJ set for you?
For me, a good DJ set feels like being taken on a journey. When it has its ebbs and flows. When an unexpected element is added such as a track that I wouldn't expect to be played, gets played.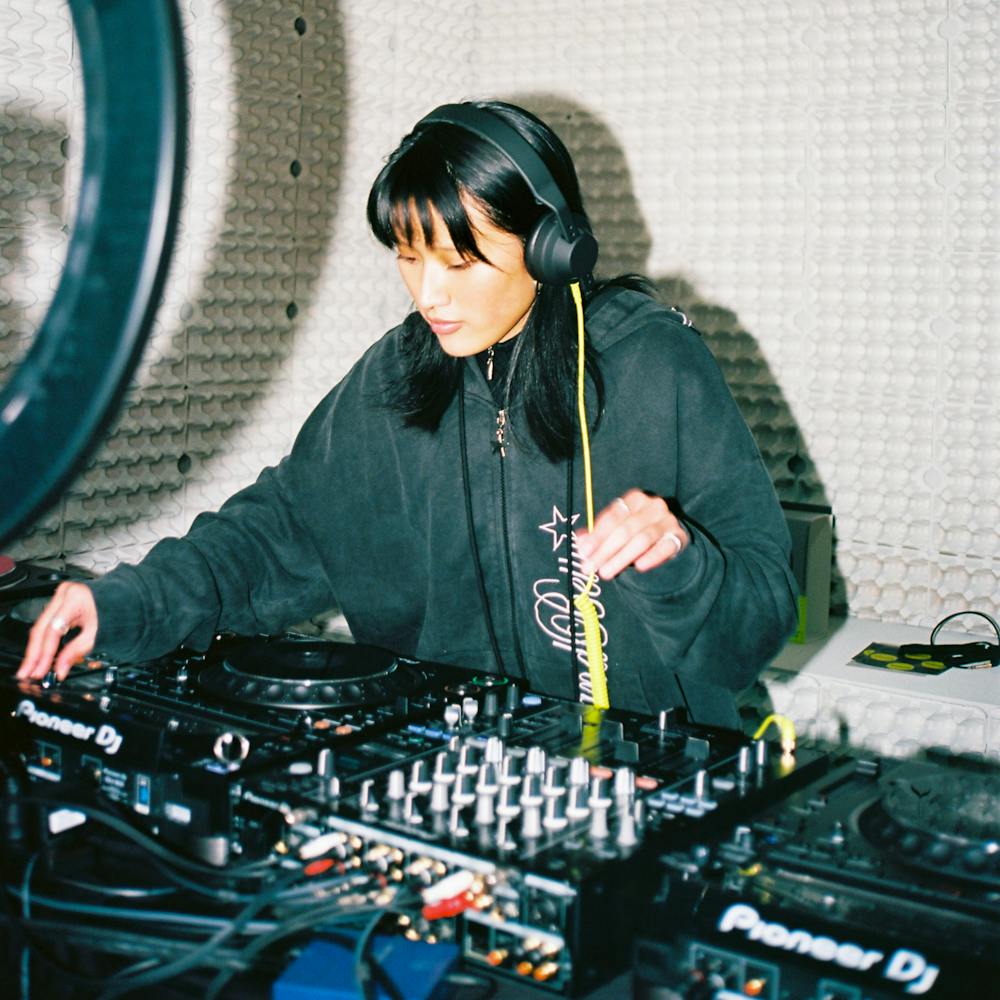 Do you look up to any DJs? If yes, who and why?
I really look up to my friends in Brisbane. I have always said that they are so incredibly talented, and charismatic and I am in awe every time I get to see them play or listen to their music. One example is my friend Sam aka ST4CEY4101. Super talented and I am always in awe watching him play.
What are some of the biggest challenges you see facing yourself and other DJs from your generation and in your community?
I believe the challenge that I have faced and I'm sure other people have faced, is knowing if your body of work is enough. As there is a large population of people in music. It is always hard to know whether you're doing enough or not enough to ensure you can get your work out.
How do you feel these obstacles could be overcome?
What has worked for me, is letting go of the idea of having to get heaps of gigs or be doing heaps of crazy things and to be reminded of why I'm doing this. Being reminded of why I stayed up until 4 am to put a mix out just for one person to listen. To be reminded of the feeling of seeing a beautiful set and having that memory forever. Reminding myself how grateful I am to be able to do this, to listen to music by amazing people, and to be able to play beautiful music. That has really helped me a lot with overcoming the questioning of the worth of my work. It is always worth it I feel, if whatever you do, comes from you wholeheartedly.
What can we expect from your set on HÖR in June?
I hope to be able to showcase in my set, an amalgamation of what I currently love which are tracks that are a lot more chill than what I'm used to playing out which is a lot heavier.
What does 2023 have in store for you?
I genuinely hope I get to collaborate with people for interesting and fun projects. Music and fashion. I would love to play a festival one day. I hope to continue working towards creating music and hopefully be able to put that out soon. Lastly, I really hope to continue working with my friends and collaborating on cool things.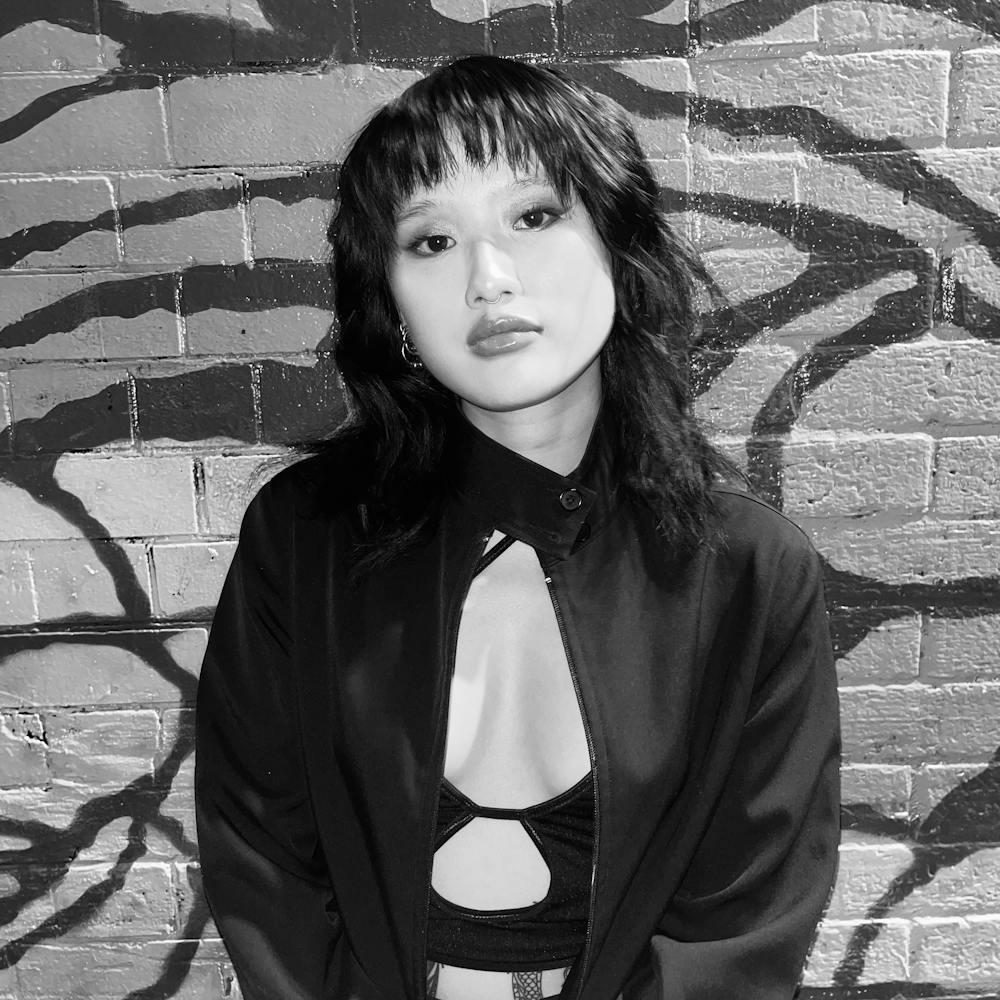 About FUKHED
Born & raised in Brisbane (Meanjin) where FUKHED's (Lynn) journey with music began. FUKHED began using mixes to showcase her tastes through a combination of different genres in a mix, creating theme-based mixes and most importantly showcasing local and international artists' work.
Now based in Sydney (Eora), continuing her journey with music and collaborating with more artists within the community. The goal remains the same being able to showcase talented artists' work, being able to make a positive impact on the community and be able to share that with loved ones around.
Check out her winning mix:
And don't forget to check out her HÖR set: