In recent years, vinyl record production has become increasingly difficult due to an imbalance in supply and demand, pressing costs, and, of course, the global COVID19 pandemic. In an effort to support some of our favourite vinyl labels out there, we've started a new Label Spotlight series. We'll be talking to the people behind the labels to find out about some of the struggles they are facing today as well as their past, present, and future plans.
Founded in 2009 by Italian artists Franz Scala and Fabrizio Mammarella, Slow Motion Records has since become well-loved and respected for showcasing the very finest dance music from a collection of contemporary Italian producers, including the likes of DJ Rocca, Discodromo, Rodion, System Olympia and of course the two label heads themselves. 
Now running between Italy and Berlin, the label remains focused on staying true to the original feelings and vibes that have been present on dancefloors the world over for the last 30 years.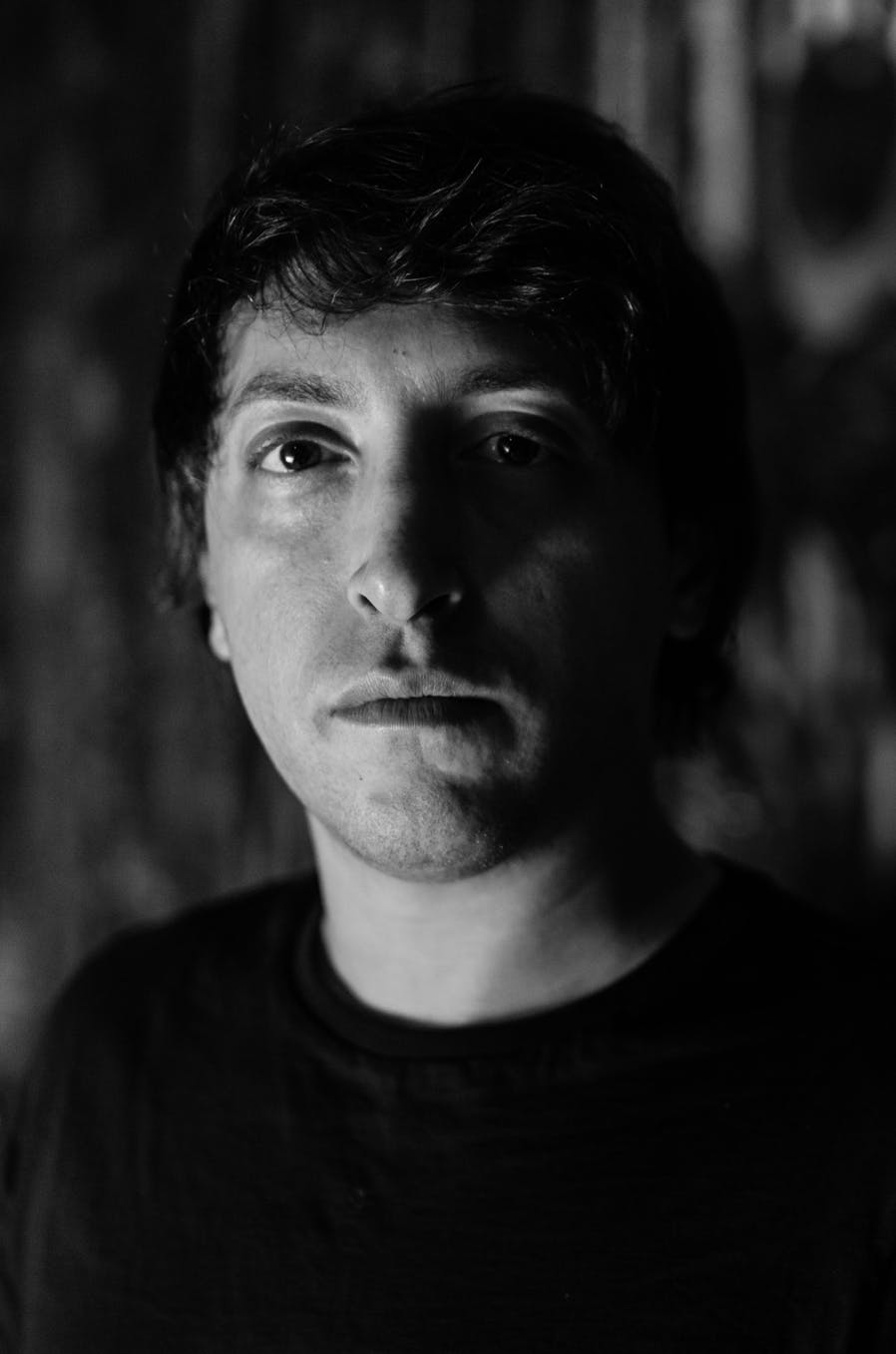 A CHAT WITH FRANZ SCALA
Hi Franz, thanks for taking some time out to chat to us today. First of all, can you tell us a bit about your label and what it's all about?
Slow Motion has now been operating for a decade. It's an outlet for Italian producers that all share the common idea of reinterpreting Italian '80s Italo, disco, new wave, and soundtrack music in a contemporary way. We also have a sister label, Wrong Era, which hosts artists from further afield.
Amazing! And what about you, what's your own background?
I first got interested in music in my teenage years, playing in an experimental rock band, which lead me into the world of dance music after a trip to Berlin in early 2000. When I finished university I moved to Berlin and the rest is history. 
What was it that first made you decide to start your own record label? 
My label partner Fabrizio Mammarella and I felt the need to create a platform for all of the Italian producers we were in touch with. The aim was to represent a certain type of sound that was, and still is, very important for the Italian dance music scene.  
How do you feel the vinyl industry has changed since your label first started?
A lot has changed, especially with technologies and multiple ways of accessing music. I like the fact that listeners can interact in real-time when they find a track they like, everything works more in real-time for a vast number of users.
What is your approach for finding new artists to sign to the label?
We don't have a standard way but we listen to lots of demos and we spend time digging through Bandcamp and SoundCloud. Besides the music, it is very important for us to find a personal connection. We are more likely to sign a new artist if we meet them first in person. 
Has the pandemic in any way changed how you run your label?
Not really because we have started to put out some digital-only releases as well. With the pressing plant issues and long waiting times, digital is the only way to keep up with the label schedule.
What are some of the challenges you are facing as a record label owner today?
Having almost 100 releases between Slow Motion and Wrong Era, the most difficult task has become maintaining relationships with artists. It's becoming too many to handle and we are struggling to offer the support and attention that's needed, that's why at the moment we are trying to only work with artists that are already on our roster and we are super selective about new ones. 
What's your advice for anyone wanting to build their own record label?
Find your own musical vision and a core group of artists that are able to explore it. Don't follow the underground trends and keep your line. If you're able to create a unique identity, you'll be definitely noted and credited for that. 
And lastly, what does the rest of 2022 look like for the label? 
We just started a new edit and cover free download series called 'A Ufo' (Italian way to say For Free), a new Sailor of Wrong Era compilation will be out this Summer. Marcello Giordani's album is due to be released this Autumn, and music from Ma Spaventi, Eluard, and Fringe Society will also be out soon. In September we will start a new collaboration compilation with French label Ritmo Fatale called 'Universo Parallelo' where we will be showcasing artists from both labels, trying to merge our Italian and French music approaches. 
Sounds great, thanks again Franz and we wish you the best of luck with everything!